India v England: Captain fantastic Alastair Cook
Last updated on .From the section Cricket

England captain Alastair Cook deserves all the accolades he is getting after once again leading by example in our victory over India in Kolkata.
It was an absolute pleasure to have a front row seat for his record-breaking innings and I'm sure that even though he doesn't show a lot of emotion, he will have gone to bed a very happy man to see all his hard work pay off.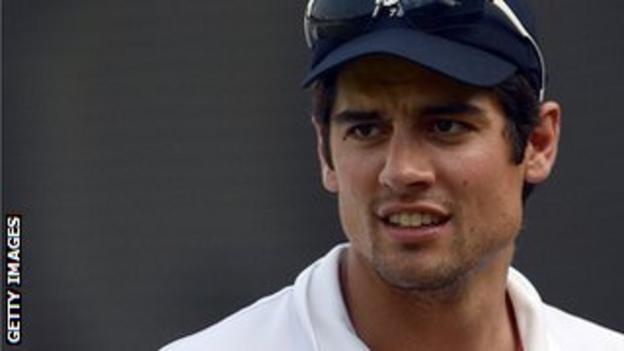 His run-scoring exploits are there for all to see, but what a lot of people won't be aware of is the work he puts in off the field to ensure the group is close-knit and that everyone is in the right frame of mind to perform at their absolute best.
Right at the start of the tour, Alastair called a session in which people had a chance to get to know one another's personalities and discover what made each other tick.
With the likes of Jonny Bairstow, Joe Root and Nick Compton on their first Test tours, it was really important that they were made to feel part of the group and given a chance to bond with the most established players early on.
Alastair has been on the field for almost every minute of every Test match and has lots of other commitments, but his door will always be open.
I've had chats with him over a coffee about why I'm not being picked and what I need to do to get in the side, but on other occasions we've talked about things away from cricket, such as how much we're missing our wives back home.
In the warm-up games, he made a real point of finding out how I liked to be captained. I am somebody who prefers to be told what to do, whereas others might prefer to do it their own way. He recognises that each one of us is an individual and treats us differently both on and off the field.
Alastair is incredibly meticulous in the way he prepares for matches. When we heard that Zaheer Khan and Harbhajan had been replaced for the last Test, our analyst Gemma Broad put together some video and statistics on their new bowlers and Alastair was one of the first to go and take a look.
He wants to see whether the new seamer swings it away or gets it to reverse, whether the spinner can bowl googlies and so on. He always wants to be a step ahead.
He also treats every practise session as if he were out in the middle facing the first ball of a Test match. It's easy for a batsman to go into the nets, play a few shots and nick a couple, but when I bowled to him today he was leaving well, defending well and only attacking when the ball was there to be hit. I think he thrives on that competitiveness in practice as well as in matches.
When it comes to the dressing-room, I think Alastair would be the first to admit that he's not a big one for Churchillian speeches.
Whereas Andrew Strauss would stand up and rally the troops and really fire you up for putting your cap on and going out to represent England, Alastair does things in a slightly different way.
It's not easy to stand in front of 14 men and tell them what to do, so Alastair gives people an opportunity to say what they think and takes things on board before deciding on tactics.
Above all, it is the way he conducts himself on and off the field that makes people want to give their all for him and that is a fantastic attribute to have.
There is no doubt in my mind that Alastair will go down as one of the great England captains. There will inevitably be tough times down the line, but he's got a very old head on young shoulders and I'm sure he will rise to any challenge.
Showdown in Nagpur
We've had a few meetings since the win in Kolkata and the message has been clear - our work is not yet done.
After the way we performed in the last two Tests, people back home will probably be expecting us to win and sometimes that kind of pressure is a good thing in sport.
To be regarded as a great side, you need to come to the subcontinent and win, so we will be doing everything in our power to ensure we get onto that plane home with the series victory in the bag.
Life on tour
After missing out on the celebrations in Mumbai because I was playing in a warm-up match, it was really nice to be part of the post-match party in Kolkata.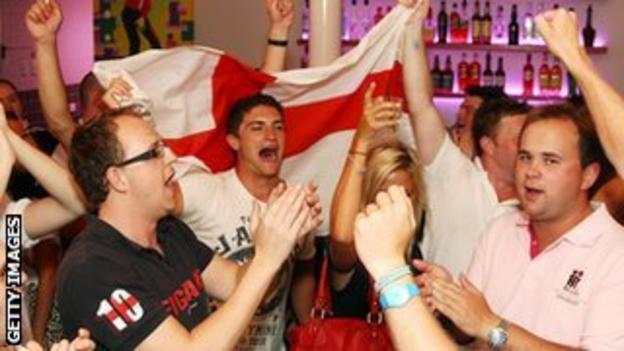 Quite a few of the lads stayed in the changing-room and had a few drinks before heading back to the team hotel where ECB chairman Giles Clarke had hired a room.
Test match victories, especially ones of this magnitude against a good side in unfamiliar conditions, don't come along very often so it is important to celebrate and celebrate well.
A few members of the Barmy Army joined us and started singing their new song about Nick Compton to the tune of 'Downtown' by Petula Clark.
For Nick to be on his first tour and the fans to be singing his name is an amazing feeling. And for young players like Joe Root, being part of these amazing celebrations gives them a massive motivation to make sure they are involved in Test tours in the future.
We massively appreciate all the support we've had from all the England fans who have made the journey out here - they have been our extra man on the field.