Mark Ramprakash appointed Middlesex batting coach
Last updated on .From the section Cricket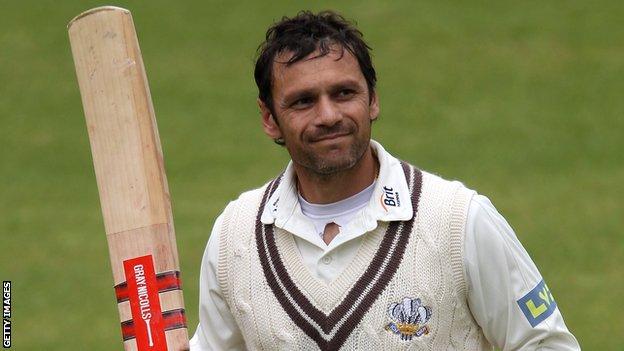 Middlesex have appointed former batsman Mark Ramprakash as their new batting coach on a two-year contract.
"I am delighted to have been invited back to Middlesex to take up a coaching role," he said.
"I am excited by the talent in the current crop of players and look forward to contributing to the club."
Ramprakash made his debut for Middlesex in 1987 at the age of 17 and went onto score over 50,000 runs in all competitions during his career, including 114 first-class centuries.
He won 52 Test caps for England between 1991 and 2002 but was never able to repeat his county form consistently at international level and averaged only 27.32.
Middlesex managing director of cricket, Angus Fraser, said he was thrilled to add Ramprakash to the staff.
"It is my job to provide Middlesex's cricketers with the best possible coaching, support and advice available and in Mark Ramprakash they have that," Fraser said.
"Mark will offer our batsmen something different. His record speaks for itself, and in the past 25 years there has not been a better batsman in county cricket.
"As a professional cricketer his attention to detail and work ethic were second to none.
"It is Mark's love of the art of batting that makes me believe he will become an outstanding coach.
"I believe he is the best man for the job and we are extremely fortunate to have a cricketer of his character and pedigree working at this club."