Gloucestershire chief executive Tom Richardson to stand down
Last updated on .From the section Cricket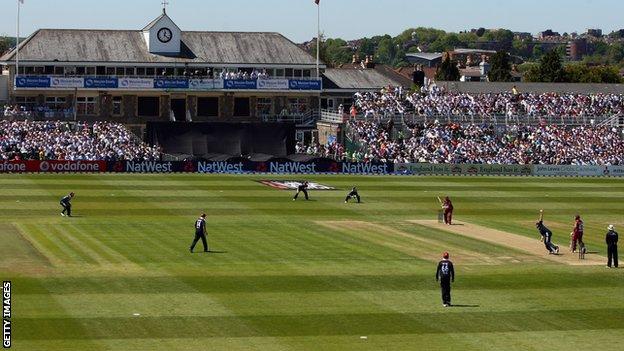 Gloucestershire chief executive Tom Richardson has announced he will step down in September.
Richardson has been with the club for 12 years and played an instrumental role in the the development of their Nevil Road ground in Bristol, which is due to be completed next summer.
"It's a natural break point," he told BBC Gloucestershire.
"The pavilion will have been completed at that stage and it feels like the right time to do something else."
He continued: "The development is massive for the club. There's a real buzz about the place and a lot of positive things happening.
"Hopefully we've taken a big step forward in the last few months."
Gloucestershire first submitted plans to extend and develop their ground in 2009.
The club wanted to increase the capacity to 17,000 and upgrade facilities in a bid to bring international games to Bristol.
Disputes over the plans delayed their progress, but the development was approved in May and building work is under way.