Warwickshire: Dougie Brown aware of his inexperience
Last updated on .From the section Cricket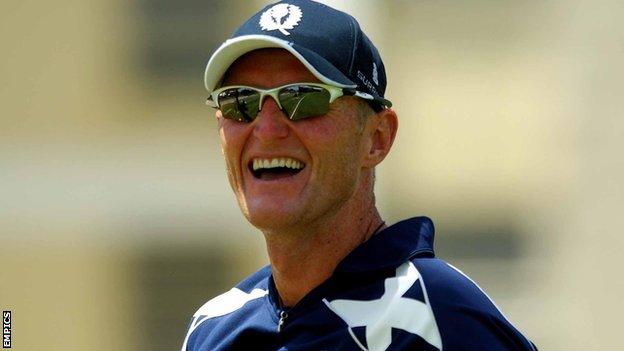 Warwickshire director of cricket Dougie Brown has admitted that he may make mistakes as he adjusts to his new role at Edgbaston.
"I don't know how good I'm going to be in this role," he told BBC WM.
"I may make mistakes but we've got a strong management team, so hopefully these mistakes will be limited."
Brown continued: "We'll be judged on our performances, but it's something I'm really excited about doing.
"To be at the forefront of cricket at this amazing club is something I thought I'd never had a chance of doing."
Warwickshire captain Jim Troughton had previously said the county's players would favour an internal appointment to succeed Giles as the county's director of cricket.
And Brown believes that an appointment from within will help with the continuity at Edgbaston.
"I think it really helps," Brown said. "Nobody for one minute is assuming that just because it's an internal candidate they will be better than an external one.
"But if you look at the environment we have here, it was something that was really going to help. Understanding what people's needs are and our values and behaviours.
"Somebody coming externally may have to learn that and it may take time. We feel we need to continue to steer this course we are on."