Alec Stewart: No envy over Indian Premier League riches

By Alec Stewart
Former England captain and BBC Test Match Special summariser
Last updated on .From the section Cricket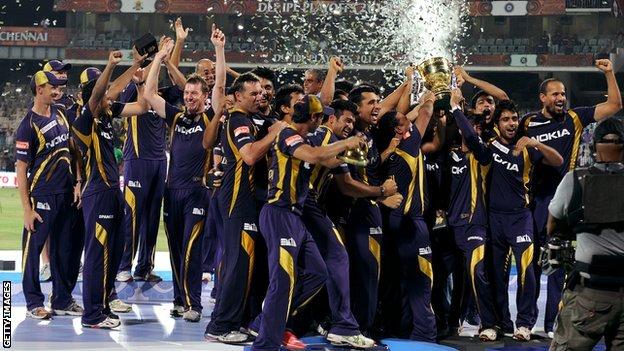 The huge sums of money flying around in Sunday's Indian Premier League auction raised a few eyebrows once again, not least among the players themselves.
Apparently, Chris Morris - a South African seamer with only one Twenty20 international to his name - watched the live auction in disbelief on a laptop with his Highveld Lions team-mates as the asking price for his signature rose from a base price of around £12,500 to the £400,000 Chennai Super Kings ended up paying.
"I have never in my life seen this much money," he was quoted as saying.
Meanwhile, Australia all-rounder Glenn Maxwell was snapped up by Mumbai Indians for £635,000 - $1m - and Pune Warriors paid £445,000 for the services of his compatriot Kane Richardson, a 21-year-old fast bowler who only made his one-day international debut in January.
It would be easy for me, and other former international cricketers, to feel a little bitter about the sums of money on offer to players who still have it all to prove in the international arena but I honestly don't see it that way.
These are promising young cricketers who have shown a flair in domestic Twenty20 cricket and have been identified by the owners and coach of these franchises as potential match-winners.
The players have no control over the sums of money that is eventually put on their head and I think you would be hard-pushed to find a player who is going to turn it down on the grounds that they don't believe they are worth it!
In all walks of life, things change with the times. Just as the salaries being paid to today's Premier League footballers bear no resemblance to those that were paid in the top-flight 20 years ago, cricketers now have the chance to earn more in a matter of weeks than what some players of my generation would have earned in their entire careers.
It's the way of the world and I think it's great that the cricketers of today and hopefully those of tomorrow have a chance to earn the big bucks.
I saw it as a great honour to have represented England over a 10-year period but if the IPL had been around during my time, I would have liked the opportunity to have sampled the tournament and at the same time hoped that I may have been snapped up for a decent price!
While franchises were breaking the bank to sign players like Maxwell and Richardson, I was not surprised to see English duo Matt Prior and Ravi Bopara go unsold despite their relatively modest base prices of £125,000 and £63,000 respectively.
The fact that they are only able to play for half of the IPL season due to the restrictions of their ECB central and incremental contracts respectively makes them far less attractive prospects than their equivalents from other countries who are available for the entirety of the competition.
With the majority of IPL coaches emanating from South Africa, Australia and New Zealand it also means that the lesser quality players from those countries who are already well known to the respective coaches have a head start on their English counterparts.
Frustrating as it may be to the likes of Prior and Bopara, the ECB are absolutely right to insist that international cricket comes first. They have a responsibility to make England the very best in all forms of the game. Once a player signs a central contract they have to understand that playing for England comes first.
Over in Australia, there's a debate raging over whether Test and one-day captain Michael Clarke should be taking part in the IPL rather than taking an opportunity to recharge his batteries before the Champions Trophy and Ashes.
Clarke was signed by Pune Warriors for his base price of £250,000 and will now only have 14 days off in a four-month period between the start of the India tour on 18 February and the beginning of the Ashes on 10 July.
To me this is simply a contractual issue - if Clarke's contract allows him to play a full IPL season then he has done nothing wrong. If he had taken then time off, people would no doubt be moaning about why he felt he needed a rest.
Clarke will be judged on how he performs on the field. If he leads Australia to success in the Ashes, people will probably see his spell in the IPL as a masterstroke.
That is a big "if", however!
Steyn Supreme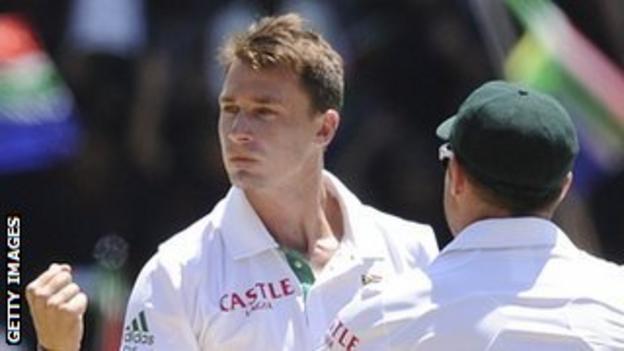 If there was an auction of Test match players I'm pretty sure Dale Steyn's price would be off the scale. The South African's performance in taking 11-60 against Pakistan in Johannesburg was as good a quick bowling display as you could wish to see. He has genuine pace, swings the ball away from the right-hander and bowls that searching line and length in and around off-stump.
Steyn has an incredible bowling average of 8.75 from his three Tests this year and has proved himself more than worthy of his number one position in the bowling rankings. He would sit comfortably alongside the greats of my era such as Malcolm Marshall, Curtly Ambrose and Wasim Akram.
Ton-up Smith
To play 100 Test matches is a great achievement in itself but to captain in 100 is unbelievable. The pressures and responsibilities that come with captaincy wear most players down but South Africa skipper Graeme Smith just seems to go from strength to strength and there's no reason to believe he won't set a record that may never be broken.
He is a natural leader and a very impressive individual and I'm looking forward to having him leading Surrey over the next three years.