Salman Butt: Banned former Pakistan captain set for appeal
Last updated on .From the section Cricket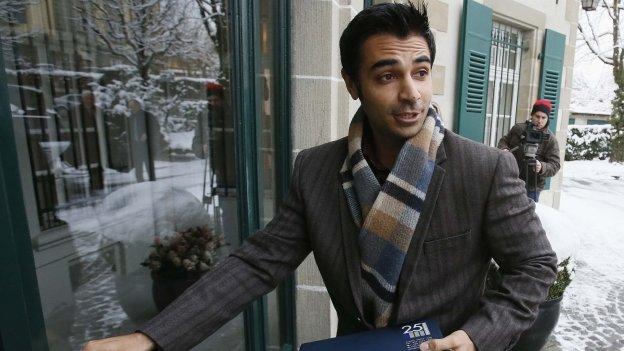 Salman Butt, one of three Pakistan players found guilty of "spot-fixing" in 2011, was having his appeal to the Court of Arbitration for Sport (Cas) heard in Switzerland on Friday.
The former captain, 28, wants his 10 year-ban - five suspended - overturned.
Team-mate Mohammad Asif had his appeal heard on Thursday and the verdicts are expected within a month.
"All I want is an opportunity to get back into cricket whilst I am still young," said Butt.
Pace bowler Asif - banned for seven years, two of which were suspended - said: "Hopefully, I am going to win this case. I'd like to play cricket again."
Butt, Asif and Mohammad Amir were suspended from all forms of cricket in February 2011 after they were found guilty of deliberately bowling no-balls as part of an illegal betting network during the Lord's Test against England in August 2010.
All three were subsequently convicted and jailed in November 2011 after they were found guilty of conspiracy to cheat and accept corrupt payments.
Amir - banned for five years and sentenced to six months in jail - is not appealing.