Glamorgan opener Gareth Rees hoping for Sri Lanka boost
Last updated on .From the section Cricket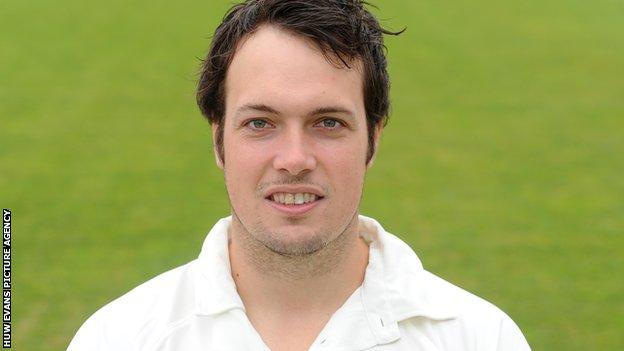 Glamorgan batsman Gareth Rees is hoping a nine-day trip to Sri Lanka will help him with some much-needed form ahead of the 2013 season.
Rees has travelled to the Global Cricket School in Colombo with Glamorgan youngster David Lloyd.
After having a poor season in 2012 27-year-old Rees says it is ideal pre-season preparation.
"This is an opportunity that you can never get back home. The weather is a lot more hospitable," said Rees.
Rees and Lloyd have joined players from Hampshire, Kent and Yorkshire on the trip before a Glamorgan pre-season trip to South Africa in March.
With only 413 first class runs from 12 matches Rees found himself dropped by Glamorgan for the final four games of the season.
"It was a very, very poor year personally and as a team if I was being honest. But you have to move past that," said Rees.
"That happens in professional sport. People go through ups and downs. It's just moving forward from that. It's a clean slate from the start of this year.
"I haven't set any personal targets. Hopefully the goal is that Glamorgan are successful as a club and are pushing for honours this season.
"Last year was a difficult season for many varied reasons. You put a line through that and look at past success you have had and feed off that."
Rees says the trip will benefit Lloyd, who made his first two County Championship appearances at the end of last season.
"It's a great opportunity for David at 20 years of age. I think it's the first time he's had a chance to come away and work on his game
"And the opportunity to work with some players from other counties which isn't an opportunity you get too often as a professional cricketer.