Glamorgan announce improved figures for 2012
Last updated on .From the section Cricket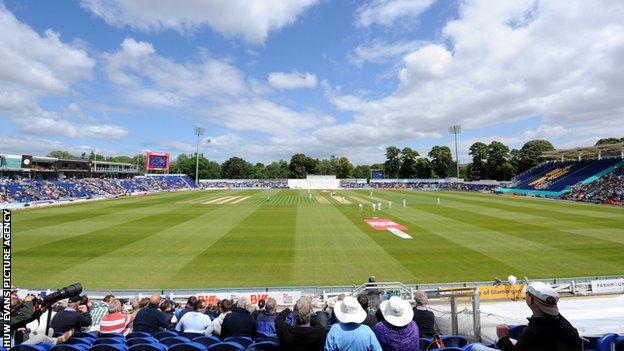 Glamorgan have announced a more encouraging financial position for the 12 months ending 31 December, 2012.
The club reported pre-tax and depreciation earnings of £398,882 for the year, an improvement of £2,076,641 on 2011.
The club also reported an operating loss of £315,793 compared to £2,058,805 in the previous 12 months.
Despite a poor season the club's turnover of £6,476,185 similar to the previous year's figures of £6,571,636.
"It is pleasing to report our cash balances have improved significantly," said Glamorgan chief executive Alan Hamer.
"Whilst it is disappointing to report an operating loss, our trading performance during the past year is much improved.
"The game of cricket is currently facing many financial challenges and we have made many changes to the business over the last 12 months as part of a programme to improve the profitability of the club.
"Despite the poor weather, income levels in 2012 remained similar to the previous year's and the financial contribution generated from staging last year's One-Day International and also the Friends Life t20 Finals Day was also in line with budget."
The club has received a £1m loan from the England and Wales Cricket Board to improve spectator facilities including the installation of a permanent replay screen which will also act as a new scoreboard.
"Following the success from staging two major match days on consecutive days last year, we look forward to a busy international match programme which will see us staging five matches in the ICC Champions Trophy in June this year followed by an England v Australia NatWest Series One-Day International in September," said Hamer.