Sussex announce deficit of £325,375 in accounts
Last updated on .From the section Cricket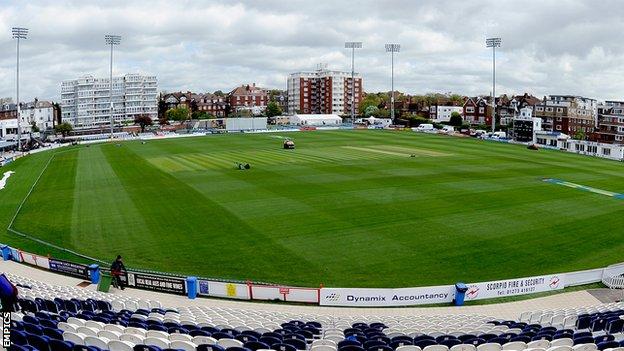 Sussex have announced a deficit of £325,375 in their accounts for the financial year to October 2012.
The club recorded an operating surplus of £227,775 but depreciation of assets led to an overall loss.
Sussex chairman Jim May said: "Sussex is a stable club with no borrowings and cash reserves of around £1 million.
"The county club business model is marginal and without our success in one day competitions, Sussex would have made an operating loss."
The figures come after a year in which Sussex finished fourth in Division One of the County Championship and were beaten semi-finalists in both the CB40 and the FLt20 one-day competitions.
May continued: "Whilst the playing side remains strong it is pleasing that we are making progress year on year on the business front.
"Having invested nearly £10 million in our wonderful ground at Hove in recent years, a major focus for our new chief executive, Zac Toumazi, is to increase attendances both at cricket and other events."
Sussex treasurer Simon Crundwell added: "Whilst a £227,000 operating surplus is a credible outcome, it was boosted by the one-off receipt of £133,000 in respect of the settlement of a legal claim.
"Alongside continuing challenging economic conditions, the unseasonal weather in 2012 contributed in part to our match income being 22% down on [the] prior year.
"However, alongside the legal claim, income from our home Clydesdale Bank 40 semi-final and home FLt20 quarter-final was vital.
"Encouragingly, our non-match day revenue continues to grow, which is an important cornerstone of our medium-term business plan.
"The deficit of £325,000 recorded is after charging increased depreciation of £553,000, reflecting the completion of our ground redevelopment.
"Importantly however, the club remains cash positive at an operating level with £95,000 generated from continuing operations after interest and before non-repeat income and depreciation."