Hampshire sign Essex wicketkeeper Adam Wheater
Last updated on .From the section Cricket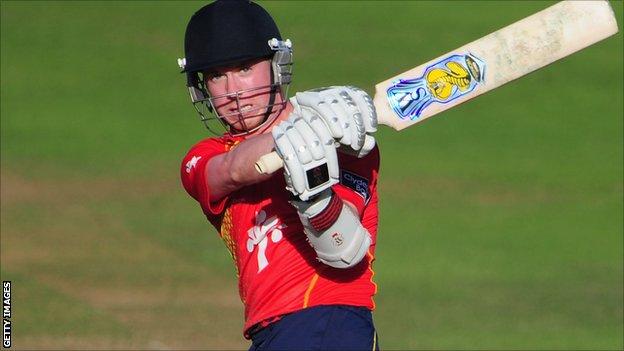 Wicketkeeper/batsman Adam Wheater has joined Hampshire after buying himself out of his contract at Essex.
Wheater, 23, joined Essex in 2008 but fell out of favour and was third choice behind James Foster and Ben Foakes.
He is expected to compete with Michael Bates for a place at Hampshire.
Essex coach Paul Grayson claimed that "Hampshire have given him [Wheater] assurances that he will be first choice", but Hampshire manager Giles White has denied this.
White said: "Contrary to reports, no assurances or promises have been made to Adam but we are delighted that he has chosen to pursue his career at Hampshire.
"Adam will add competition with the gloves and comes with an impressive first-class batting average.
"We have experienced, first hand, that he is a young player with great ability and we hope that he is able to fulfil his potential and build on what has been a bright start to his career."
Wheater, who attended Millfield School in Somerset, made 50 first-class appearances for Essex, scoring 2,463 runs at an average of 39.09.
"Over the winter months, Adam made it very clear that he would like to progress his wicketkeeping," said Grayson.
"He is the third choice keeper at Essex behind James Foster and Ben Foakes, and Hampshire have given him assurances that he will be their first choice at the club.
"It is always sad to lose a player you have nurtured from a young age but we understand that to progress his career in his preferred role in the team he will need to change club."
His new rival Bates signed a new two-year contract at Hampshire in November.