Sussex: Kirk Wernars to explore career in firefighting
Last updated on .From the section Cricket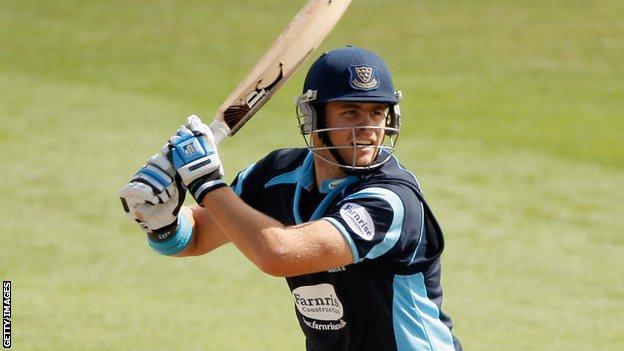 Sussex all-rounder Kirk Wernars is to take a break from the game to explore new career options, including wildfire fighting in his native South Africa.
But he will now spend a year looking into jobs relating to wildfire fighting and the emergency services.
"Thereafter I hope to be in a position to have greater clarity about the long-term career I would like," he said.
"This hasn't been an overnight decision and has been a very tough one to make. The past two years have been fantastic for me, as a person and a cricketer."
Wernars, who arrived at Sussex aged 19, has averaged 27.33 with the bat over his eight first-class matches, and taken 12 wickets at an average of 22.83.
But he said he now wants to return to living closer to his family.
"As much as playing cricket for Sussex has been an exciting and happy time for me, there have been parts of my life I have missed, namely being with my family and living in Cape Town.
"I believe I need to take a break from cricket for a year, during which time I wish to explore wildfire fighting and emergency services."