Geoffrey Boycott Q&A: England in New Zealand
Last updated on .From the section Cricket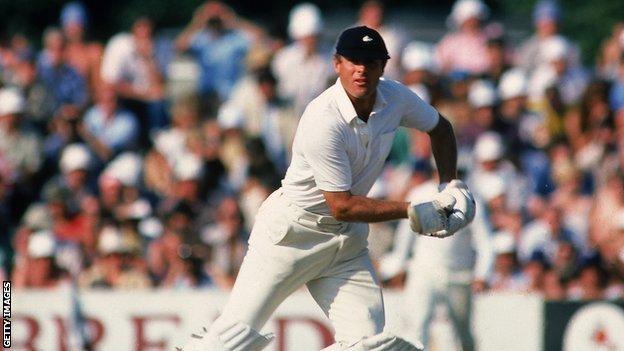 We asked you to send in your questions to Test Match Special analyst Geoffrey Boycott during the second Test between New Zealand and England in Wellington.
Here are the former England batsman's answers, including his best innings, favourite team-mates and sticks of rhubarb:
On page 21 of your autobiography you say you took 7-9 as a kid v Cudworth and were heartbroken because you didn't win the bat offered by a national newspaper because someone took 7-8 that week. The guy who broke your heart was me. The bat I got was a Denis Compton Slazenger. I scored VERY few runs with it! All the best, and sorry to have disappointed you! Nicholas Horne
You rat bag! Luckily I won one later on when I didn't expect it. I got 6-10 and 45 not out out of a score of 50-odd all out. I actually got a Len Hutton bat for the best all-rounder; I got it presented by the headmaster. I could bowl then - without my cap on. Well done Nicholas.
Do you agree Test cricket is being ruined by groundsmen offering up easy batting tracks like this ground and Galle last week? University Of Warwick Cricket Club
This is not a nine-to-five, it's runs and wickets, that's what we live by and you have to perform for that. These pitches are not good for Test cricket, the game has moved on, things are instant now. People want results, times have changed. The pitches are too good and the over rate is awful. If you got them up to 17 overs an hour, you could play four-day Test matches and move things in the bowlers favour. The pitch here should have been ready two days ago, then it would definitely turn on the third day.
What do you consider to be your best innings and in what context do you make that decision? Ciaran
My 98th hundred, my comeback Test against Australia at Nottingham in 1977, having not played for three years. I was getting on - I was nearly 37. I was starting again; I was being pilloried for not playing so I was under intense pressure. The Aussies gave me a working over. I got a hundred after running Derek Randall out - that was extra pressure. We won that match - that's important. It was a test of my ability at that age, and a test of character.
The other one that springs to mind is the Gillette Cup final in 1965. I'd had a poor year but I got 146 and Yorkshire got 317. We won the match quite comfortably and it was just a magic day. It's still the highest score in a final at Lord's.
Considering the fact that not only has Cook got to 7,000 runs in fewer days than any other player and he got there at a younger age than the great Sachin Tendulkar, do you think he'll score 15,000 Test runs? Kit Gulliver
He has a good chance, but you can't tell if he might get a serious injury. Then there's the pressure of captaincy, and like Andrew Strauss he might find it quite wearing. The fact is it is very wearing going round the world playing cricket, staying in hotels and everything that goes with it. It will have an effect. It did on Peter May, who ran out of steam - and he was the best young player of his era.
Who was your favourite player to play with? Ed McCardle
Who I enjoyed most was Graham Stevenson and David Bairstow at Yorkshire, and a young Ian Botham. Graham was the heart and soul of the dressing room; he made everybody laugh. He had a heart of gold. David was always positive - he never had a negative thought. If he'd just got out, it wouldn't take him 10 seconds to get up. He was wonderful for the dressing room - confident, positive, uplifting.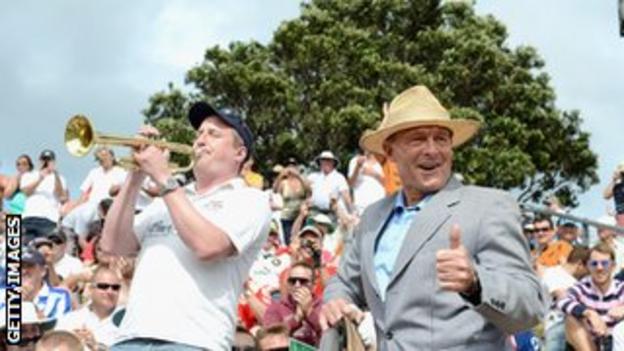 Is Jonathan Trott's scratching around at the crease becoming a distraction for him? Tom
I don't think you can stop people doing it unless the bowler is getting ready to bowl, then the umpire should get involved. If you are not ready when the bowler is, it is up to the umpires. I didn't have those habits; I thought they were counter-productive. I just got on with it.
You say you like batting with a stick of rhubarb. But do you like rhubarb? And what is your favourite pudding? Ben Robinson
I love rhubarb. We had fields of it in Yorkshire and it comes at the end of a cricket season. My mum used to make rhubarb pie and stewed rhubarb with cold custard and cream on top - wonderful for a little bit of supper. I love the pies. I grew up in a terraced house with a parlour, so everything had to be brought in fresh that day, and you ate things in season. Never mind a freezer; we didn't have a fridge.
Would you trade your batting career for being a terrifying 95mph bowler with 400 Test wickets? Thomas William-Powlett
I would like to have been like Harold Larwood, but I'd like to have been a better batsman. I'd like to come back and do it better.
If there'd been a competition similar to the IPL when you were playing international cricket, how would you have felt about not being able to play in it because of Test cricket? What are your opinions on the current issues that IPL is causing where international cricket is concerned? Joe Baldwin
If I hadn't been allowed to play, I would have been really miffed. It might come once in a lifetime. These players are lucky to have the opportunity - and to deny them the chance to earn that sort of money is not fair. IPL is hurting Test cricket, definitely. Teams like New Zealand can't keep their best players, like Brendon McCullum, from the IPL. It would help everybody if they had a window and just played IPL - and no Test cricket.