Kevin Pietersen loss a blow for Auckland 'cup final' - Stewart

By Alec Stewart
Ex-England captain & Test Match Special summariser
Last updated on .From the section Cricket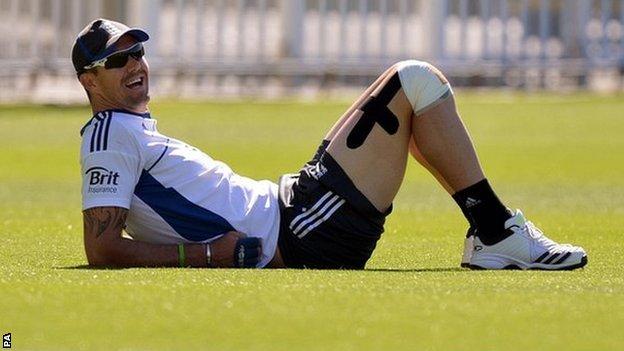 The loss of England batsman Kevin Pietersen to a knee injury for the final Test against New Zealand in Auckland is a major blow.
Pietersen is England's best player and a proven match-winner who would have relished what has effectively become a one-off "cup final" after the first two Tests were drawn.
There will inevitably be concern over the injury, coming close to the start of such an important international summer for England, but the fact he first experienced knee pain in the warm-up match in Queenstown but still went on to play two Tests suggests it is not too serious.
The initial diagnosis refers to bruising and possible cartilage damage, which is far less worrying to a sportsman than if it had been a ligament problem.
England have a first-class medical team and Pietersen will be seen by the very best specialists in the world. Just as they did with Graeme Swann's elbow, the England management have made the sensible decision of getting treatment early to make sure their key men are fit and firing for an international summer which features a home series against New Zealand, a Champions Trophy and an Ashes series.
Back to the present, I would like to see Pietersen replaced by Jonny Bairstow in the England batting line-up for the series-decider at Eden Park, with Ian Bell pushed up to number four and the two youngsters - Joe Root and Bairstow - at five and six.
Another option would be to draft in Chris Woakes as an all-rounder at number seven, with Matt Prior coming in at six. This would give them an extra bowling option and lighten the workload on James Anderson, Stuart Broad and Steve Finn but I don't see why England should change the seven batsmen/four bowler formula which has worked well for them for some time now.
Whatever the make-up of the England team, I just hope the final Test in played on a surface that allows for good, positive cricket.
The pitches for the first two Tests have been so lifeless that it has been difficult to score at a good rate, while from a bowling point of view, any seam movement or turn has been so slow that batsmen have had time to adjust.
They simply haven't allowed for the type of attacking cricket which both teams needed to play in order to force a result after play in both matches was lost to rain.
I'm encouraged by the words of the Eden Park groundsman, who says there should be pace and bounce in the pitch.
Drop-in pitches, such as the one being used for this Test match, can often start damp, but once the dampness has gone they dry out into pretty flat ones. With that in mind, both captains may consider the option of bowling first.
Before a ball was bowled, England were expected to win the series and that won't change going into this match. Even without Pietersen, they are still the better side man for man and if we get a full five days I would expect their greater quality to tell.
On the flip side, New Zealand have battled hard and at times have got the better of England.
In Brendon McCullum they have an impressive captain, who has taken the attacking options at every opportunity with his decision making and led the way with the bat, while in Ross Taylor they have a potential match-winner who in the second innings in Wellington was just starting to show signs of a return to form.
It now comes down to one match and New Zealand will be sensing a great opportunity to land their first home series win over England since 1986.
On Eden Park
I played two Test matches at Eden Park in 1992 and 1997.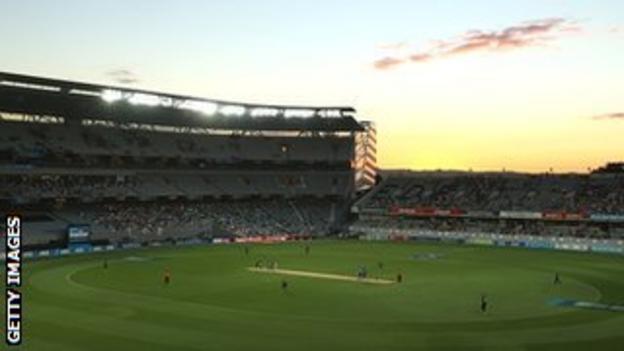 The first a low-scoring win on an uneven pitch and the second an extraordinary draw in which New Zealand's final pair Nathan Astle and Danny Morrison batted for three hours on the final day to deny us victory.
After two matches in front of full houses at old-fashioned cricket grounds, this will be a very different experience for England.
The venue, which is better known for rugby, holds 50,000 and will be nowhere near full, so any atmosphere will have to be created by the players for the vast majority of the match.