Jonathan Agnew Q&A: England in New Zealand
Last updated on .From the section Cricket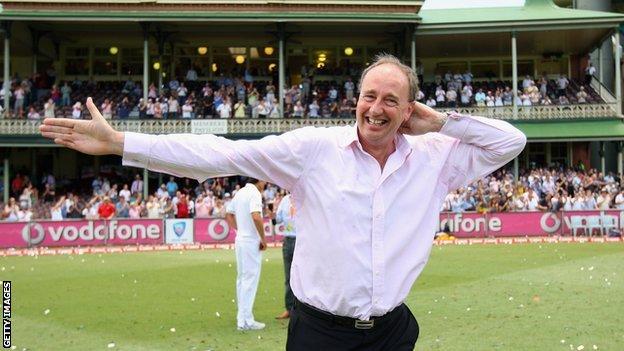 We asked you to send in your questions to BBC cricket correspondent Jonathan Agnew during the third Test between New Zealand and England in Auckland.
Here are his answers on a range of subjects, including "destroying" Richard Hadlee and Michael Holding, his wish to interview Sir Alex Ferguson, watching David Gower bat and what co-commentator Geoffrey Boycott has taught him.
What should the ICC do about the sad demise of Test cricket outside of England? Andrew Butcher
"The easy answer is having two divisions but I don't see how that can work practically. Without television revenue it won't work, but the television companies need to know England are playing Australia, or India are playing Pakistan, the games which people want to see. Unfortunately television does rule Test cricket, as it does other sports.
"I just think Test cricket needs to be more attractive, there is nothing wrong with the product, but it is the volume. There is just too much being played."
Wisden commented that Agnew was no all-rounder, but he could "certainly bat ... on his day he can destroy anything pitched up around off stump." The same piece noted his usual playing style, "playing hard but always with a sense of fun". Do you agree with that description? Andy Buck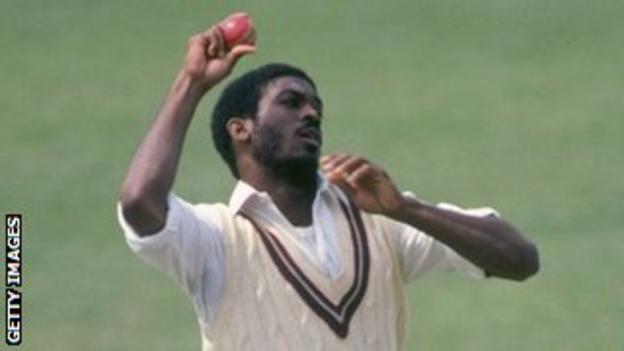 "Destroying anything around off-stump? I was a hopeless coward for anything short, but I probably had two moments as a batsman. I destroyed Richard Hadlee once, when we were 90-8 - they might be referring to that. And Michael Holding I destroyed once because he pitched it up.
"Wisden could not have printed that, surely? It must have had an exclamation mark after it!"
Do you think England are guilty of not respecting New Zealand enough and focusing too early on the Ashes? Are the media equally to blame for the focus on the Ashes? Raj, Edgbaston
"I think England might well have underestimated them. Myself and Andy Flower have differing opinions about resting and rotating players. I think if you are fit to play then you play, but he says he has got to pick a team and keep an eye on something coming up in six months' time too.
"I think we should have prepared for this series the same as for the Ashes. For the second part of Raj's question, I think we probably are. But there is high interest out there in the Ashes."
Which person alive would you most like to interview? And of all the interviews you have done, who has surprised you most? Susan Leach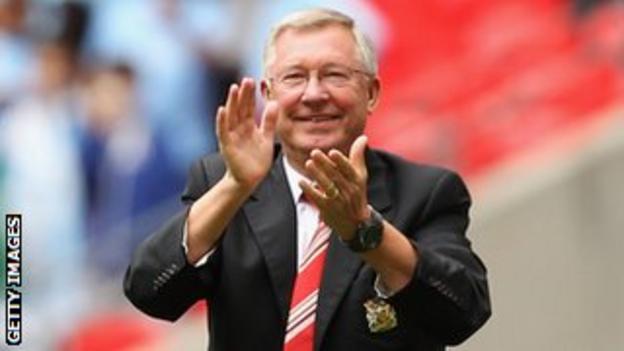 "I would have loved to have interviewed WG Grace. I would have asked him about his reputation of being a cheat. Sir Alex Ferguson is probably the answer to the first question. We nearly had him on a couple of years ago but he wasn't talking to the BBC at the time. Would he try to give me the high-dryer treatment? I've got massive respect for him but I'm not a fan of the way he sometimes treats referees.
"The second person is Elton John, who showed a fantastic knowledge and interest in cricket. I remember him talking about a one-day international he had watched between Zimbabwe and West Indies and he was very interested in it."
What's the best and worst things about being the BBC's cricket commentator? Andrew Webb
"The best thing is easy - that's just watching the cricket. But the worst is the time away. Everybody looks at the job with rose-tinted glasses but we are away from home an awful lot and that puts strain on home life. You may have to miss things like Christmas and the kids' birthdays, which are things many people take for granted. If you get a call while you are away saying the wife is ill, or the boiler has blown, or the dog has run off, you can't just leave the office and go home. But I've done it for 20 years so I must enjoy it."
Who would you rate as the most exciting player you have watched? Thomas Vanner via e-mail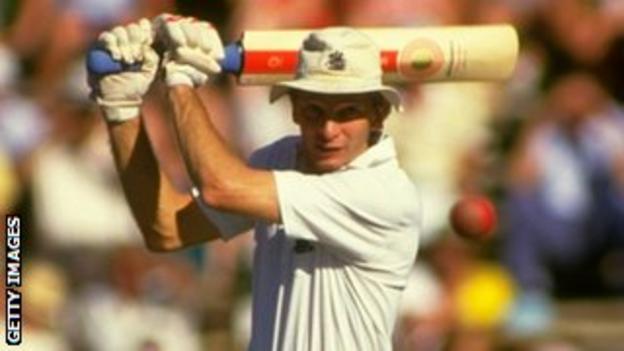 "Lara and Tendulkar were wonderful to watch. Lara was like a run machine, but when I played it was David Gower. I batted at the other end once and Malcolm Marshall was bowling and for a little while I had this glimpse into this other world, with Marshall really trying hard and David just playing seemingly casually but inside he was straining.
"I would have loved to have seen him score more hundreds. He was poetry to watch."
Who was the player who you enjoyed playing alongside most? Edd McArdle, Suffolk
"Peter Willey is up there and Les Taylor who was my room-mate. My worst room-mate was Derek Randall - he was appalling!"
If you could make one change to Test cricket what would it be?John Tattersal, Oldbury
"Over-rates drive me mad. I would introduce penalty runs. It's easier said than done, but I think that's the only answer. The game dawdles at times and the umpires don't seem to do much about it. It's all about providing value for money."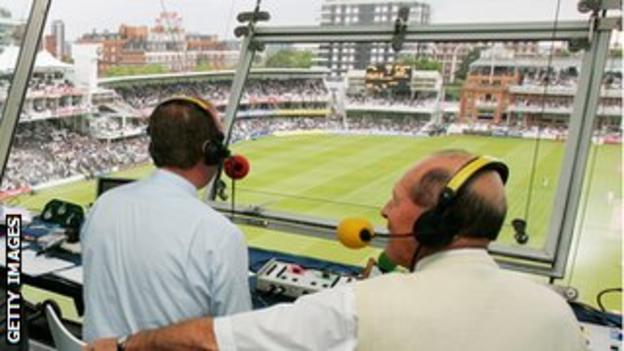 What is your most memorable moment covering cricket for the BBC? Kaushik Mitra
"No contest - Melbourne 2010. To be there on the ground when England won the Ashes in Australia for the first time in all those years was special. What made it particularly nice, and I'm not being soppy here, is that my wife Emma was there because she has waved me off from home so many times."
From the time you have spent commentating with Geoffrey Boycott what have you learnt from him? Jacob Webster, Poole
"Geoffrey and I get on very, very well. I know he doesn't get on with everybody - and I can see why. But he is the ultimate professional. Away from the microphone he is good company and has a great sense of humour. He has mellowed a great deal in recent years."
You can listen to the full interview on the Test Match Special podcast.