Derbyshire vote in new management set-up
Last updated on .From the section Cricket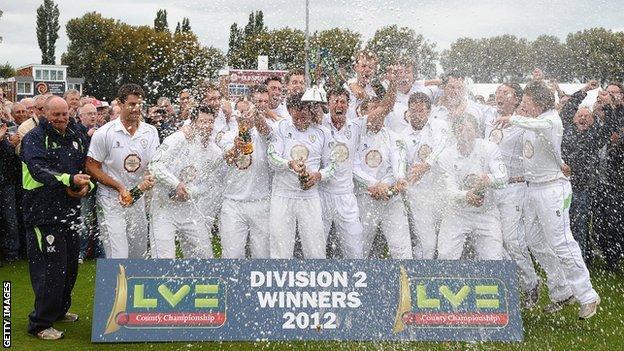 Derbyshire's members have voted to replace their 15-man committee with a new nine-man management board.
The changes were approved at the club's annual general meeting on Wednesday.
One of the board's first tasks will be to oversee a £2.5 million redevelopment of the County Ground, and secure a £1 million development grant from the ECB.
Chris Grant, who was re-elected as chairman and will also take on the role of finance director, said: "We've got to get this work done."
Six elected members will join coach Karl Krikken, chief executive Simon Storey and the finance officer to shape the future of the club.
Grant told BBC Radio Derby that the new set-up will streamline decision-making and was looking forward to making progress with the development of the ground.
"It's going to be a monumental task to get the work done, and I'm delighted we can move forward with that," he added.