ICC announces no ball regulation change from 30 April
Last updated on .From the section Cricket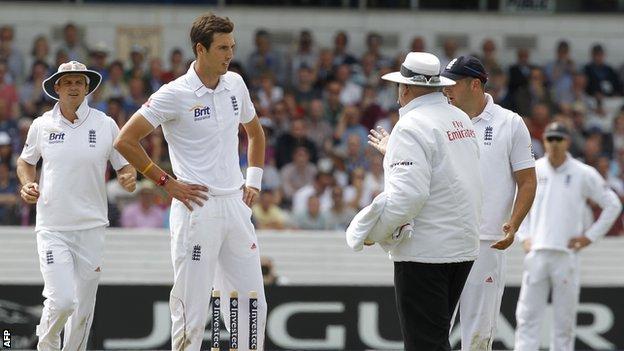 The International Cricket Council has announced umpires will call a no ball if a bowler clatters the non-striker's wicket in internationals from 30 April.
The amendment means international matches, including England v Australia this summer, will follow the new rule.
England bowler
The Middlesex paceman clipped the stumps and was denied the wicket of South Africa captain Graeme Smith last August after the umpire called dead ball and had been unable to resolve the problem.
That prompted - the body responsible for the laws of cricket.
The first match to be played under the new regulations will be the one-day international between Zimbabwe and Bangladesh in Bulawayo on 3 May.
"The introduction of this playing condition will now provide greater certainty for all involved when a bowler breaks the wickets during the act of delivery," said ICC general manager Geoff Allardice.