Glamorgan: No promotion would be 'major problem' says Allenby
Last updated on .From the section Cricket9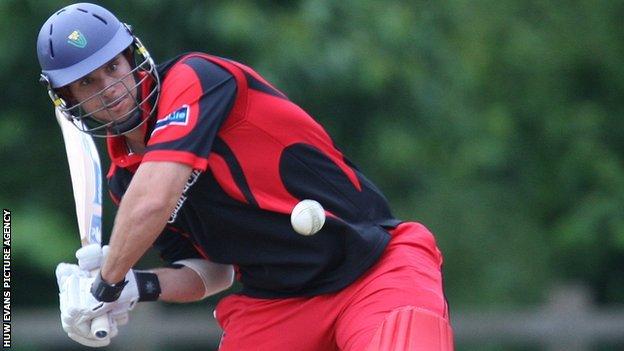 Jim Allenby says there will be a "major problem" to address if Glamorgan do not win promotion from County Championship Division Two in 2013.
at their 2012 efforts after being named
Ahead of the campaign that starts against Northamptonshire at the Swalec Stadium on Wednesday, the Australian all-rounder was equally forthright.
"Realistically, if we were not to get promoted, then there's a major problem," he told BBC Radio Wales.
"Whether it's the players' ability, I don't think, so it has to be something else.
"The standard of the squad is as good as it's been since I've been here.
"Obviously [in] 2010 we had a good squad, but I feel looking at our squad on paper it's better this year.
"So if we don't get promoted and compete very strongly in one-day cricket then there has to be a major issue that needs to be addressed fairly quickly, I would have thought."
Allenby lost his T20 captaincy role with the county to ahead of the forthcoming campaign.
That decision "disappointed" Allenby.
He said: "I made no secret of it. It's something I'm ambitious to do and I've said all along I feel I'm pretty good at it.
"I am disappointed with the decision. I obviously don't agree with it because, as the sort of person I am, I feel I'm good at it.
"But the decision wasn't made by me, it was made, obviously, by others and I've just got to do what I can to get that out of my mind and perform as well as I can.
"I've managed to do that now.
"It [dealing with the captaincy loss] was a tough month-six weeks, but it's part of the game.
"It happens. I'm not the first, I won't be the last and it's just up to me to perform as well as I can.
"And if it happens again one day I'll just have to grab the opportunity a bit harder, I think."
*Listen to commentary on every county match this summer via the BBC Sport website.