Salman Butt: Ex-Pakistan captain eyes return after ban expires
Last updated on .From the section Cricket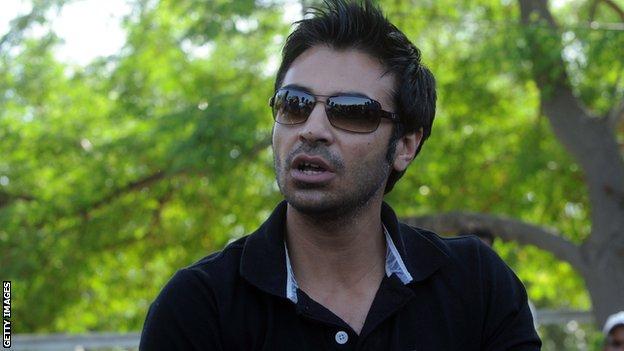 Former Pakistan captain Salman Butt has vowed to continue his cricket career despite failing to have his ban from the sport overturned.
"I have already served two years and eight months and after another two years and four months I can still play," he was quoted by Cricinfo.
"It's always great to rise after fighting with tough times."
Butt and teammate Mohammad Asif lost their appeals at the Court of Arbitration for Sport on Wednesday, with swing bowler Asif banned for seven years, two of which are suspended.
Butt, who has scored 1889 runs in 33 Tests, had asked for the length of his ban to be reduced while Asif was appealing against the verdict itself, but neither persuaded Cas of their case.
"I wasn't more than 50 per cent sure that the decision would come in my favour, but still there was a hope that I would be able to reduce my ban. But now there is no way other than completing the rest of my ban," said Butt.
"The captain of the Pakistan team (Misbah-ul-Haq) is 39 years old...I will be 30 when I serve the ban in two years' time so I don't find any reason not to play cricket."
Captain Butt and bowlers Mohammad Amir and Asif were found to have deliberately bowled no-balls as part of a betting scam during the Lord's Test against England in August 2010.
All three were subsequently convicted and jailed in November 2011.