Mervyn Westfield summoned to Danish Kaneria ECB appeal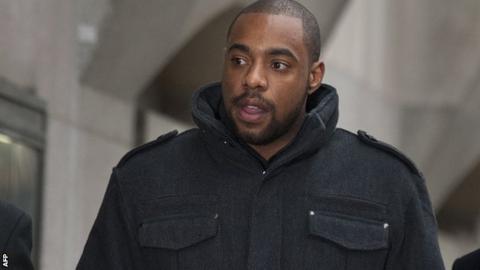 Banned bowler Mervyn Westfield will attend Monday's appeal hearing of former Essex team-mate Danish Kaneria.
The England and Wales Cricket Board has used a High Court summons to impel Westfield to be a witness at the London hearing, where Kaneria will appeal against a lifetime ban from the sport.
Westfield said he did not want to take part in the hearing, which is expected to run until Thursday.
Westfield is currently banned from professional cricket for five years.
In June last year an ECB disciplinary panel found 32-year-old Kaneria guilty of pressuring Westfield into spot-fixing during a one-day game in 2009.
The former Pakistan spinner's subsequent lifetime ban was recognised internationally, while Westfield was banned for five years, but will be allowed to participate in club cricket after three years.
The 24-year-old seamer also served two months of a four-month jail sentence after a trial at the Old Bailey.
Kaneria's appeal hearing was initially set for December, but was delayed when the ECB was unable to persuade Westfield to attend.
The ECB's case against Kaneria depends heavily on the evidence provided by Westfield as a witness.
"I have made it abundantly clear to the ECB that I have no desire to participate in this hearing or to provide any further evidence to that which I had previously done in June 2012," Westfield said in a statement.
"The ECB have this time decided to take the hostile route in seeking the help of a High Court Judge who has signed a court summons in order to secure my attendance.
"As I understand, by not attending today, the ECB would return to the High Court and a warrant for my arrest would be requested. I am not sure what the ECB are hoping to gain by these actions.
"I am here today not because of the summons, nor because of any other party. My family have stood by me throughout the torture I have been made to live with this.
"No one else has given me any support despite all the promises a year ago.
"I am here to bring to an end the pain and suffering that I am forced to continuously suffer and in the hope that after today my family and I will never be subjected to the humiliation and hurt we have gone through in the last three years."