Essex lose Rob Quiney to injury for three months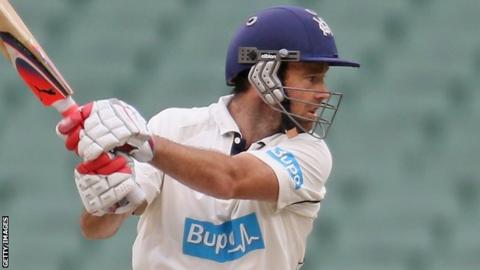 Essex expect to be without batsman Rob Quiney for 10 to 12 weeks with a shoulder injury.
The 30-year-old Australian was set to move the top of the order with England captain Alastair Cook leaving for the first New Zealand Test next week.
But Essex have confirmed Quiney could need an operation after hurting himself taking a catch in the final day of the
Head coach Paul Grayson said Quiney will see a shoulder specialist.
"It looks like he could need an operation and if that is the case he will unfortunately be out for around 10-12 weeks," he said.
"But we will know more over the next couple of days."
Two-time Australia Test cap Quiney has averaged 21.42 across seven County Championship innings this season and 60.50 in two YB40 matches.