Mushfiqur Rahim plans talks over Bangladesh captaincy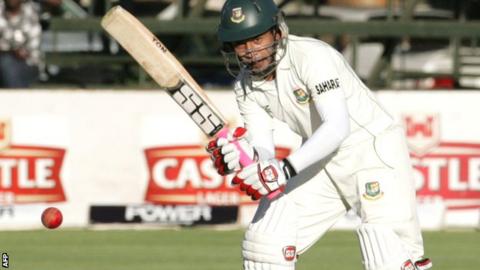 Mushfiqur Rahim is to hold talks with the Bangladesh Cricket Board after admitting he made a mistake resigning the captaincy of the national team.
The 24-year-old wicketkeeper has been captain since September 2011 but said last week he would quit after Twenty20 games with Zimbabwe last weekend.
"I have realised that I should have discussed the matter with the BCB, who have made me captain," Mushfiqur said.
"It was my mistake. People from the BCB told me that we will hold discussions."
Mushfiqur, who made his international debut as a 16-year-old against England in 2005, became the first Bangladesh batsman to score a double century when he made 200 against Sri Lanka in the first Test at Galle in March.
But he has only passed 50 twice in 20 one-day international innings as skipper and the team's 2-1 ODI series defeat against Zimbabwe this month prompted him to announce his resignation.
"It was a wrong decision on my part. No player should back out in such a time," he said.
"I should have been encouraging everyone, but I ended up doing just the opposite. I have now realised my mistake. I have let the BCB know my decision, now it's for them to decide."