Sussex cruise to eight-wicket Guernsey victory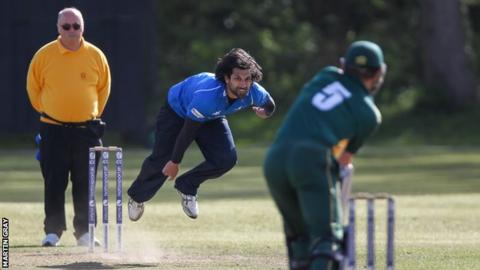 Sussex crushed Guernsey by eight wickets in their Twenty20 match at the KGV on Wednesday.
The match was the first for Guernsey's new director of cricket Nic Pothas, with Guernsey hitting 79-8 in their 20 overs as GH Smit top-scored with 22.
Callum Jackson's 44 not out and Will Beer's 25 saw Sussex reach their target in just under 12 overs.
The game was the first in a two-match series as Guernsey prepare for the European Twenty20 championships.
The will meet again on Thursday in a 40-over match.