Guernsey take positives from second heavy Sussex defeat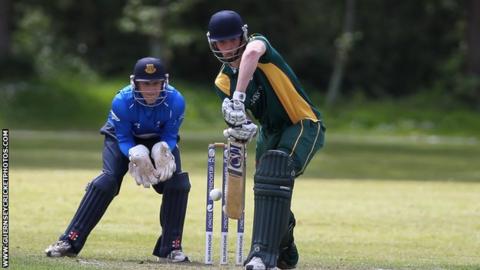 Guernsey Cricket's chief executive Mark Latter says the island team can take a lot of positives out of their two heavy defeats to Sussex second XI this week.
After an Guernsey were crushed by 94 runs in their 40-over match on Thursday.
Nitesh Patel top-scored for Sussex with 68 as they made 195-9 as Guernsey's Jeremy Frith took four 4-31 at the KGV.
In reply Will Beer took four wickets for 15 as Guernsey were bowled out for 107 with just over six overs remaining.
Lucas Barker was the only island batsmen to score more than 20 as he hit 30 off 46 balls,
The matches were the
"Since Nic came in in January we've been training harder, working harder in the gym, looking at nutrition and working indoors," Latter told BBC Guernsey.
"Now we're getting outdoors we're starting to see what the benefits are.
"We're a better unit, but these first two games were against a very good unit in a Sussex team with three guys with first XI experience.
"We'd have liked to have got closer, but it's been a good exercise."
The games served as warm-ups ahead of July's European Division One Twenty20 tournament, which is being held in Sussex.
The winners will progress to the global qualifying round for the Twenty20 World Cup.