New England women's coach within two weeks - ECB's Connor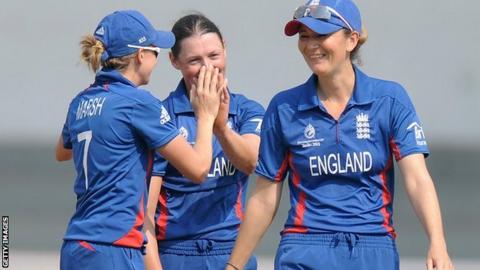 The new England women's coach is expected to be appointed within the next two weeks.
The England and Wales Cricket Board has about five names on its shortlist to replace Mark Lane, who resigned on 13 May to "seek new challenges".
England's series with Pakistan starts on 1 July, before the Ashes in August.
Clare Connor, head of England women's cricket, said: "We don't want a leadership vacuum. I would imagine it would be in the next seven to 14 days."
Lane, 45, stepped down after a five-year reign during which the England women's team achieved an unprecedented level of success.
In 2009, he coached England to victory in the Women's World Cup and Women's World Twenty20, before a successful Ashes defence.
But England have failed to win a major trophy since then, losing the Ashes to Australia in 2011 and failing to make the final of this year's World Cup in India.
Former England captain Connor said the timing of his departure was not ideal for all parties, but added that the ECB has succession plans in place.
"You can always say there is a really big event in the next few months," Connor told BBC Sport. "The timing is never 100% for everybody but we are respectful of Mark's decision. What he has given to the women's game in the last five years has been outstanding.
"In the five years he was in post, the team won 80% of all limited overs cricket and that is just staggering. His achievements have been vast and he will leave a strong legacy. We are now looking to the next cycle."
World Cup, World T20 and Ashes holders Australia will arrive in England for their tour on the back of an announcement that their salaries are to receive a significant boost.
Under the new system, the top player retainer will rise from Aus$15,000 (£9,65) to Aus$52,000 (£32,180) and the minimum from Aus$5,000 (£3,220) to Aus$25,000 (£16,090).
Payments to players on tour will also increase, from Aus$100 (£64) to Aus$250 per day (£161).
Connor said the increase brought Australia's pay in line with the England team's average remuneration although she admitted the top earners would now leapfrog England's.
She said: "It's a really positive step. It shows that Cricket Australia are raising the bar in terms of how they support their team. It also sends out a strong message to everyone else around their desire to retain their number one world ranking."
Both England and Australian players are part-time, with England players contracted by the ECB for 100-120 days during the year.