Cobo and Odey Ors claim Guernsey Weekend League wins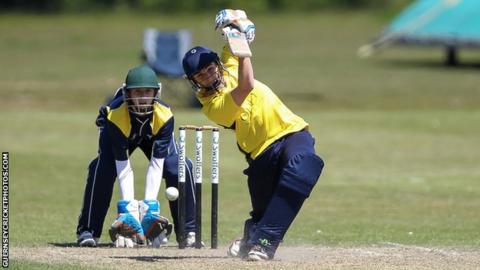 All four teams in the Guernsey Weekend League have a win this season after Cobo and Odey ORs claimed victories.
Ross Kneller starred with the bat for Cobo as he hit 83 as the Tigers beat Miton Optimal by 59 runs at Port Soif.
Oliver Newey hit 46 as Cobo scored 240 all out, but Miton's batsmen could not replay as strongly, Tom Kimber hitting 56 as Tom Ravenscroft took 4-26 with the side all out for 181.
Odey ORs beat Wanderers by four wickets in a low-scoring game at the KGV.
Odeys scored 65-6 in 16.5 overs as Jeremy Frith took three wickets for 24 and Adam Martel scored 19 runs.
But in reply Wanderers were all out for 63 as Adam Le Page took three wickets for just seven runs and Tom Kirk three wickets for 11.