Guernsey lose by two wickets to the MCC in 50 over game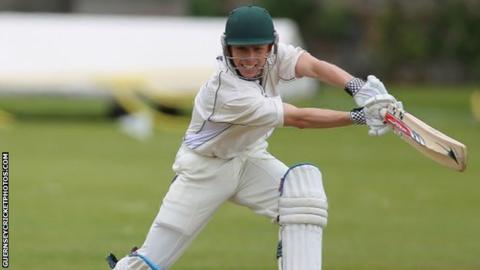 Guernsey failed to add to as the island side went down by two wickets to the tourists at the KGV in a 50 over game.
Teenager Ollie Nightingale, who scored a century for Elizabeth College against the MCC the day before, hit 52 as Guernsey were bowled out for 160 off 41.5 overs.
In reply MCC reached their target with just over two overs to spare.
Jeremy Frith took five wickets for 20 for the experimental Guernsey side.
The match is a final warm-up for Guernsey ahead of July's European Division One Twenty20 championships in Sussex.
"A lot of the emphasis is on T20 because that's the big event coming up in July," said Guernsey director of cricket Nic Pothas.
"That was the more important game for us and the way the guys performed in that was admirable.
"We have a lot of areas to work on, the team itself sets very high standards, as I do, and there's always things to work on.
"But the fact that we won pretty comprehensively in the T20 was very good," he added to BBC Guernsey.
The match was Guernsey's fourth fixture of the season, after losing to Sussex in and earlier this month.