Guernsey Premier League 'key to island side selections'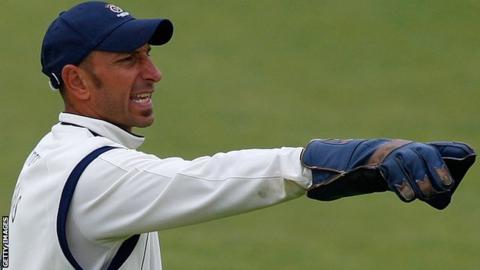 Guernsey director of cricket Nic Pothas says the Guernsey Premier League (GPL) tournament is crucial for players who hope to be picked for the island side.
The GPL begins this weekend with county players joining the best local talent.
Guernsey play in the European Twenty20 championships in Sussex in July.
"This competition will form one of the cornerstones of my selection for the ICC event," Pothas told BBC Guernsey.
The tournament is organised in a franchise system, similar to the Indian Premier League, and begins on Friday at Port Soif when Ravenscroft Warriors face Mourant Ozannes.
"It's great for the players to play against each other outside of their club system," Pothas said.
"It'll lead onto the ICC T20 event in July, so the guys have got to go out and show off a little bit and perform."