Durham: Dale Benkenstein delays surgery to resume playing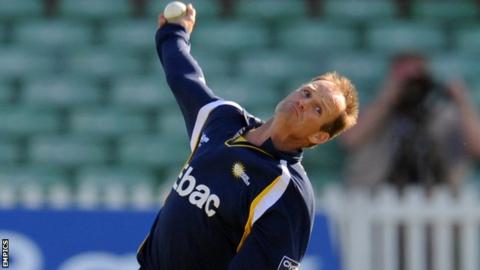 Durham one-day captain Dale Benkenstein is set to make a quicker return from injury than first expected after cancelling planned shoulder surgery.
The 38-year-old was scheduled to have an operation in May that would have kept him out for most of the season.
Benkenstein sustained a torn rotator cuff while fielding during last month's Championship game with Surrey.
"Dale still needs an operation at some stage, but it is hoped we can delay it," said Durham physio Nigel Kent.
"He will continue to do rehab and modify his diving technique throughout the rest of the season."
Benkenstein, who has played for Durham since 2005, is the club's all-time record scorer and has a contract to the end of the 2015 season.