Minor Counties cricket: Devon name Josh Bess as new captain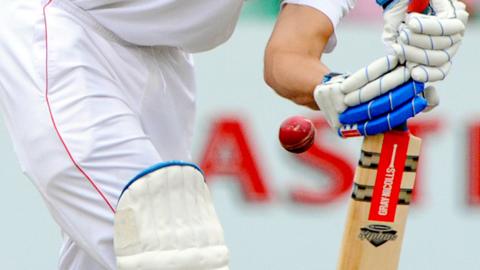 Josh Bess has been named as the new Devon captain after Chris Bradley stepped down
The 24-year-old all-rounder has been a fixture of the county side since his debut in 2007.
Bess has also represented the Minor Counties Under-25s and had trials with Surrey and Gloucestershire.
"I'm always thinking about the game and I like to think I have a good cricket head," Bess told the Devon website.
He added: "Playing under previous captains such as Bob Dawson, Neil Hancock and Chris Bradley, you watch and learn - and that is what I have been doing.
"I am looking forward to being more fully involved and helping Devon win matches."
Bradley, , cited increasing work and family commitments as the reason for resigning from the role.
Devon manager Keith Donohue, while praising the achievements of the former skipper, is confident that Bess will make a good replacement.
"Chris has engineered a great team spirit in the squad and enjoyed some successes at the same time," he said.
"I would hope he will continue to be available for selection as he remains a very talented spin bowler.
"There are certain qualities you need in a captain - an upright and solid character - and Josh clearly has those.
"I don't see Josh's lack of captaincy experience as a problem as he has played a lot of three-day cricket.
"If he brings to the job the same tenacity and determination he shows as a player, he will do a fine job."