Friends Life t20: Coach Mott confident as Glam seek double
Last updated on .From the section Cricket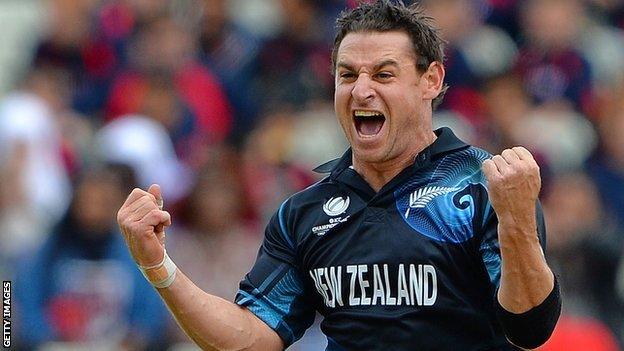 Glamorgan boss Matthew Mott says they will be confident going into Saturday's Friends Life t20 rematch against Warwickshire at Rugby School.
However, he admits the Rugby School venue is "unknown territory" for the Midlands, Wales & West Group leaders.
"But you're certainly coming off the back of two wins so we'll go in with a lot of confidence," said Mott.
New Zealander Nathan McCullum hit the winning runs in Wednesday's
Mott praised all-rounder McCullum's contribution, that included a wicket and then hit two sixes and a four in an 18-run total off five balls at the Swalec Stadium.
He said: "The fact that we've just played them [Warwickshire] in a game here, it augurs well for another good contest.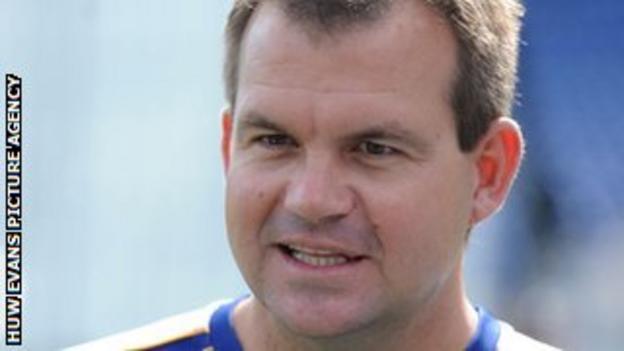 "I think both sides can walk away… knowing they gave it a really good crack and thankfully we came out on top."
Even so Mott says Glamorgan cannot take a psychological advantage into the return fixture.
He added: "Just about every game I've seen comes down to a couple of moments at the back end of each innings.
"And the team that takes the initiative usually comes out on top.
"This means absolutely nothing for our [next] game against them.
"Yeah, it's great to win, but we've still got to turn up with the same intensity and the same themes… otherwise they'll blow us away."
The Welsh county began their t20 campaign with victory away to last Friday before adding the Bears' scalp.
But McCullum is also wary of facing the same team within four days, saying: "It's a quick turnaround so you never know what can happen.
"The boys worked hard to get the game to a point where we just needed to go in and finish it off.
"We had a few wickets in the bank and it's not one of those ones where you try and take it to the last over with many [runs to get].
"So I guess you had to take a couple of risks and it managed to pay off. It was up to me to try and finish the game off.
"Sometimes it works, sometimes it doesn't, but we managed to get the opportunity and finish it off.
"It's always nice to start a competition two from two.
"We've got another game in a short space of time so it's up to us to keep learning from the last couple of games and move forward with positive things as well."