Nic Pothas urges Guernsey to take chances in T20 tournament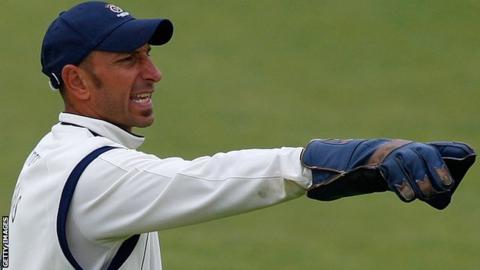 Guernsey director of cricket Nic Pothas says his players must take their chances in the ICC European Division One Twenty20 championships in Sussex.
The top two sides in the competition go through to the World Cup qualification tournament in Abu Dhabi in November.
"We've got a lot of experience but it's also fantastic to have new blood," Pothas told BBC Radio Guernsey.
"Sometimes in T20 it's someone's day and on that day he's got to make sure he cashes in and takes us home."
Guernsey, who begin this year's event against Norway.
Pothas continued: "The young kids in their first tournament are going to be pretty key for us. It's not always your gun players that are going to be your performers.
"You're as strong as your weakest players and they have to come to the party and we don't actually have a lot of those."
The former Hampshire wicketkeeper, , believes his side have come a long way since his arrival.
He said: "If we got to Abu Dhabi it would be massive. It would mean they would be rubbing shoulders with professional cricketers - people who have gone to World Cups regularly.
"More than anything, it'll give us perspective and let us know where we're at and how close we are to competing with those guys.
"They don't know it quite yet, but they're not a long way off, especially in T20 as it brings everyone much closer together.
"The amount of work the guys have done in the last six months, who knows what could happen around the corner, a year or 18 months from now, it's going to be a whole new world."