Alviro Petersen absent for Somerset after South Africa call-up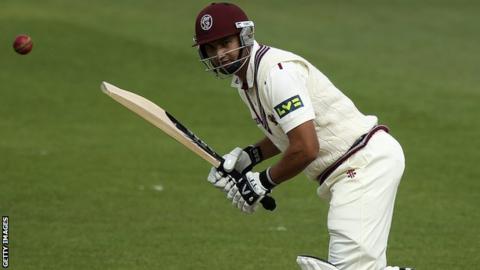 Opening batsman Alviro Petersen will miss the majority of Somerset's T20 campaign after being selected for South Africa's one-day squad.
The five-match series against Sri Lanka starts in Colombo on 20 July.
Petersen came to Taunton on a season-long deal in April and has played nine matches in the Championship and YB40.
But the 32-year-old will only be available for their first three T20 games against Gloucestershire, Northants and Glamorgan.
Director of cricket Dave Nosworthy said: "Whilst I am really happy for Alviro to have been selected again for the South African side, I am obviously very disappointed for us.
"We had primed him for a specific role in our T20 campaign, but we now have to look at a different way of approaching things at short notice."
Petersen, who has played 24 Tests and and 18 one-day internationals, was called away from Somerset earlier in the season to provide injury cover for Graeme Smith in South Africa's Champions Trophy squad.
Nosworthy added: "We are currently looking to see if we can find a suitable replacement for Alviro, and there is also the option that he may return to the County Ground for the last few games of the campaign.
"At present no decision has been made on either of these options."