Isle of Man wins first ever ICC Europe Division One game
Last updated on .From the section Cricket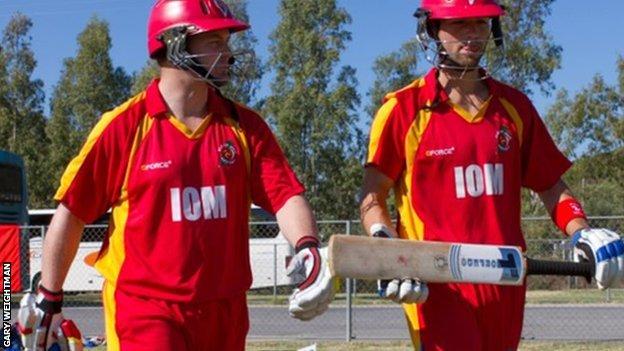 The Isle of Man has won its first ever game at the ICC Europe Division One tournament in Sussex.
The Manx team, who were promoted to the competition in September after beat Belgium by five wickets on Thursday.
The Isle of Man restricted Belgium to 119 from 20 overs before reaching their target for the loss of five wickets.
The Manx side had previously lost to Denmark, France and Germany.
The island's final game will be against Jersey, who are second in the table, on Friday.
Meanwhile, Group A is being contested by Austria, Guernsey, Gibraltar, Italy, Norway and Sweden..
The top two nations progress to the World T20 qualifiers in the United Arab Emirates in November.
Isle of Man squad
Matthew Ansell, Daniel Hawke, Christopher Hawke, Jaco Jansen, Luke Lacey, Philip Littlejohns, Adam McAuley, Garreth Roome, Alexander Stokoe, Max Stokoe, Arne van den Berg, Carl Wagstaffe, Oliver Webster, Mark Williams, Gareth Dawson (coach), Andrew Parkin Coates (assistant coach), Barry Smith (manager).