Middlesex: Richard Scott proud of fightback against Warwickshire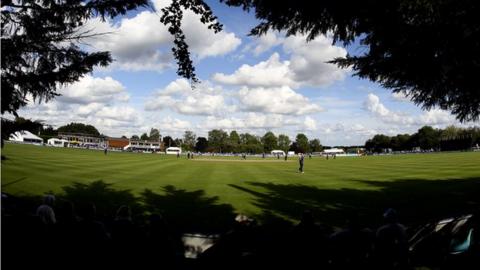 Middlesex head coach Richard Scott says his side showed character to take their County Championship match against Warwickshire to the final session.
After following on against the county champions at Uxbridge, Middlesex were eventually beaten by five wickets.
"It was an uphill struggle from 28-4 on that pitch," Scott told BBC London 94.9. "But I'm proud the lads pushed Warwickshire right until the end.
"We showed a lot of qualities in coming back. We didn't lie down and die."
He added: "The frustration lies slightly in the fact that we had a few good contributions, but they weren't there from the majority.
"They showed character, but we need to start as a collective from ball one."
The defeat was Middlesex's second in four-day competition this season, leaving them fourth in the Division One table.
The county now have three fixtures in the FL t20 (against Essex, Hampshire and Sussex) before their next County Championship game at Hove on Monday.
"We need to get our season back on track in this competition," Scott said.
"We've got to show the fight we did on the last couple of days at Warwickshire and have more performances from more people, as a collective.
"But if you look at it optimistically, we are fighting on all fronts in the middle of July, which can only be a positive."