Ashes 2013: England player who lost the Ashes & died in poverty
By Justin Parkinson
Biographer of Maurice Tate
Last updated on .From the section Cricket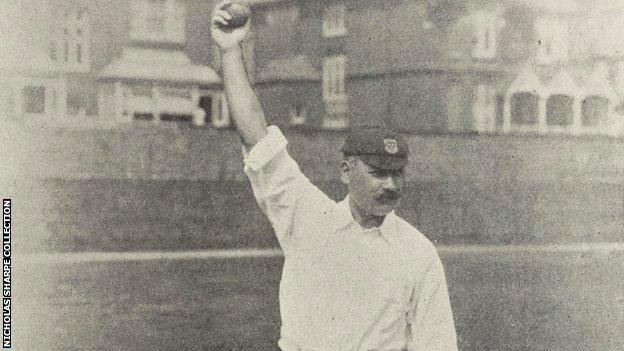 Fred Tate seemed destined for a life of near-obscurity.
He had been trundling away in county cricket for more than a decade, steadily taking wickets for Sussex.
But 1902 was different. Appalling weather spiced up pitches to allow this moustachioed, corpulent off-spinner to become a menace to all who faced him.
At the same time, England and Australia were engaged in one of the greatest Ashes series in history - up there with 1981 and 2005.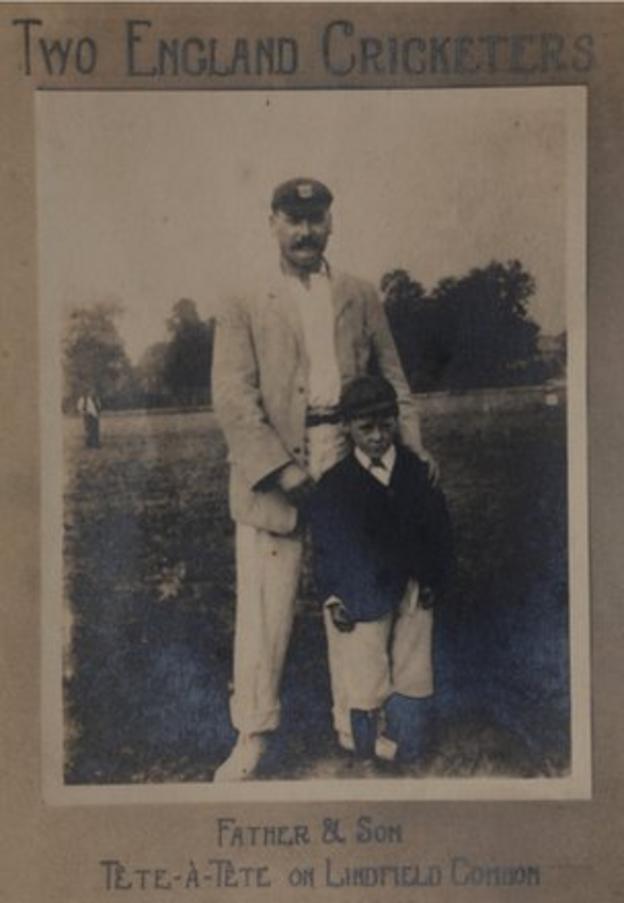 With Australia 1-0 up, England had to triumph in the penultimate game at Old Trafford to have a chance of winning the series.
So the selectors, to the surprise of many, plumped for Tate, at the expense of the legendary all-rounder George Hirst.
Tate made his debut in the Old Trafford game, which started on his 35th birthday.
On the first day, the peerless Australia opener Victor Trumper scored a century before lunch, but the tourists were bowled out for 299. Tate bowled tightly without taking a wicket.
England, in reply, conceded a slight lead before Australia, amid rainy weather, collapsed to 10-3 in their second innings.
Shortly afterwards, Tate committed the error for which he has been damned for more than a century.
With Joe Darling on just 17, Tate was moved out to deep square leg for the last ball of an over.
He never fielded in the deep for Sussex, but reluctantly did the bidding of England skipper Archie MacLaren.
To Tate's horror, Darling sent the ball sailing in his direction. Tate nervously put out his left hand - and dropped an easy catch.
In what was becoming a tight game, Darling hit 20 more priceless runs. Yet Australia managed just 86, leaving England 124 to win.
Despite the small target, England batted poorly, prodding and slogging to 116 for nine.
With just eight required, Tate came in at number 11. Almost straightaway it rained, meaning he and partner Wilfred Rhodes had to go back to the pavilion to ponder their fate.
A nerve-fraying 45 minutes later, they came out again. Some of the crowd shouted, helpfully: "Two fours and we have won."
Facing his first ball, Tate edged left-armer Jack Saunders for four. England were only four runs from winning the Test and levelling the series.
Tate kept out two more balls but was bowled playing a loose shot at the next. Australia had won the Ashes.
As Tate walked off, some spectators booed. The Australians danced in celebration.
Tate sat in the changing room and cried. He did the same again in the waiting room at the train station.
His companion on the southward journey, England team-mate Len Braund - off whose bowling Tate had dropped the catch - tried to cheer him up, to no avail.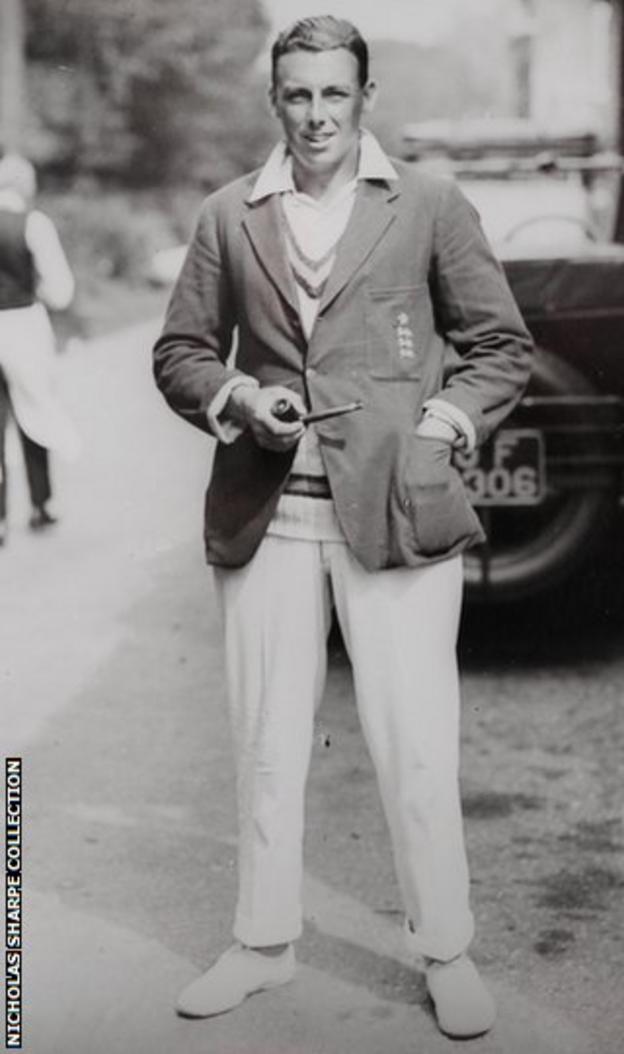 Knowing his reputation was in tatters after his failure in the field and with the bat, Tate reportedly said these words: "I've got a little boy who'll make this up for me."
That boy was seven-year-old Maurice Tate, who was, a couple of decades later, to do just that, helping England to win the Ashes twice.
Maurice, who also played for Sussex, was the best bowler in the world for several years, breaking the record for the number of wickets in an Ashes series in 1924-5.
And, in a tight game in Adelaide in 1928-9, he held on to a stunning catch in close to help England win.
The eminent journalist Denzil Batchelor wrote: "Surely, oh army of ghosts who watch the well-loved game from the balcony of Elysium, this is the catch to remember till the end of time - not the one Joe Darling sent up to poor old Fred so many years ago?"
In a cricketing sense, Maurice had more than made up for Fred's errors, but his father never found inner peace.
Three years after the 1902 Old Trafford Ashes Test, Tate left the sport, travelling around doing coaching jobs and ending up as a publican in Derby. He frequently regaled customers with the story of what became known as "poor Fred's" match.
Despite this star attraction, business did not go well. By 1937 Tate had sold the pub and was living in poverty. In December that year, he went before magistrates, accused of stealing a bottle of milk.
Tate was acquitted but he was in dire need of money. A series of letters to the wealthy collector George Wolfe shows he was hunting for any memorabilia he could get his hands on.
He begged Wolfe to help him with a "few shillings", an act most unbecoming of a former England cricketer.
There were echoes in all this of Fred's ignominious start to life. He had been born illegitimate in the Brighton workhouse in 1867.
From humble origins he had reached the pinnacle of the game, albeit briefly. The grandest stage had chewed him up, spat him out and, arguably, ruined him.
Steven Finn's dropped catch during the nerve-jangling run-chase in the first Ashes Test at Trent Bridge this month must have given a little taste of Tate's predicament.
Luckily for Finn, England won. Tate did not have the same luxury.
When he died in 1943, the Times newspaper gave him the unusual honour of a mention in its leader column. It expressed the hope that he had "remained sturdily indifferent to the tricks of fame". It was wrong.
At least Tate, one of only 655 men to play for England, was not forgotten. Not many workhouse boys could say the same.