Ashes 2013: Old Trafford ground guide, history and statistics
By Mark Mitchener
BBC Sport
Last updated on .From the section Cricket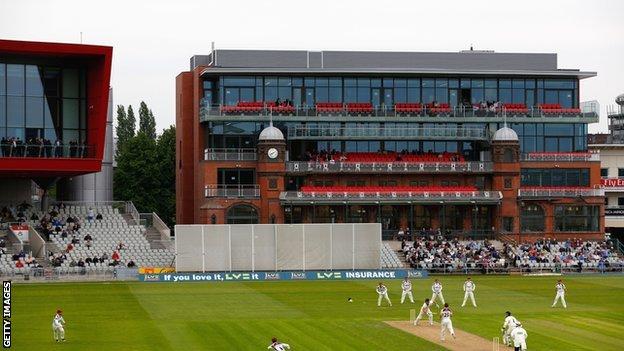 Old Trafford has changed in many respects since it last opened its doors for an Ashes Test, on 15 August 2005 when Australia battled their way to a tense draw.
More than 10,000 people - the figure was closer to 20,000, according to insiders - were turned away that day after cheap tickets were made available for the final day's play.
Since then, the famous venue's square has been rotated through 90 degrees to prevent the sun from setting behind the bowler's arm, while many areas of the ground have been redeveloped, with the old pavilion refurbished and new stands and a large conference centre constructed.
Old Trafford retains the unwanted record of being the only ground in England where a Test has been abandoned without a ball bowled - this happened twice, in 1890 and 1938.
This will be its first Test since 2010 - and many Lancastrian fingers will be crossed that the weather holds.
Old Trafford in numbers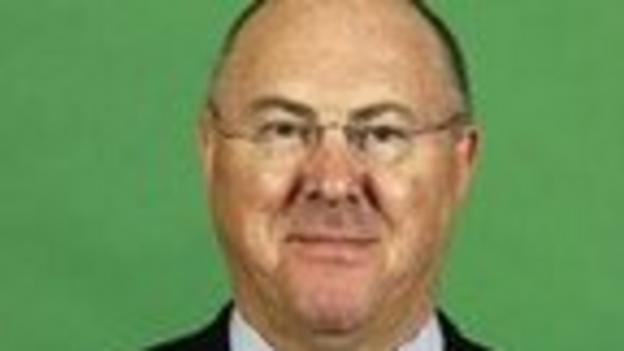 BBC Test Match Special statistician Malcolm Ashton presents Old Trafford's Ashes records:
Ashes Tests: 28 (England won seven, Australia won seven, with 14 draws; Australia also beat South Africa in a "neutral" Test there in 1912).
First Ashes Test: 10-12 July 1884. There was no play on the first of the three scheduled days because of the weather, and the match finished as a draw.
Highest Ashes total: 656-8 declared by Australia in 1964. The match finished as a high-scoring draw, with England making 611 in reply. Seamer Tom Cartwright bowled 77 overs (for only 118 runs) in Australia's first innings. Not to be outdone, Australia spinner Tom Veivers sent down a mammoth 95.1 overs when England batted.
Lowest Ashes total: 70 by Australia in August 1888. WG Grace led England to a innings victory within two days as after the hosts made 172, the tourists were skittled for 81 and 70 as spinner Bobby Peel returned match figures of 11-68.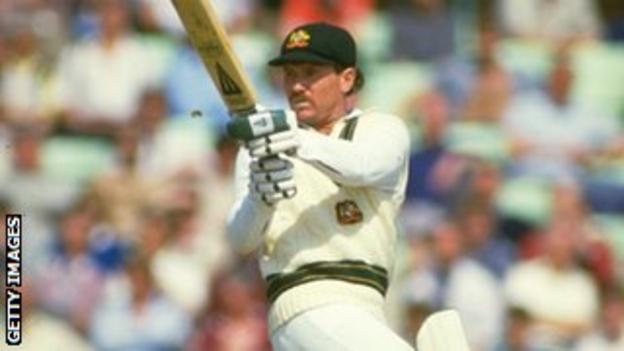 Highest individual Ashes score: 311 by Australia captain Bobby Simpson in that drawn fourth Test in 1964. Simpson added 201 for the first wicket with Bill Lawry before Lawry was run out for 106.
Most Ashes runs: 416 by another former Australia skipper, Allan Border, who played there in 1981, 1985, 1989 and 1993. He hit centuries on his first two visits, including a gritty unbeaten 146 to ensure a draw in 1985.
Best Ashes bowling (innings): 10-53 by England's Jim Laker in 1956 (see below) - which remain the best Test bowling figures of all time. India leg-spinner Anil Kumble, who took 10-74 against Pakistan in 1999, is the only other man to take all 10 wickets in a Test innings.
Most Ashes wickets: 23 by England fast bowler Tom Richardson who, like Laker, played only two Ashes Tests in Manchester. After capturing 5-49 and 5-107 in 1893, he claimed 7-168 and 6-76 against Australia three years later.
Ashes runs scored: 12,250, for the loss of 391 wickets at an average of 31.33 runs per wicket.
Ashes boundaries: 1,102 (1,067 fours, 35 sixes)
Classic Ashes match - Fourth Test, 1956
Just as the 1972 Lord's Test will always belong to Bob Massie, the mention of Old Trafford and 1956 should bring an instant response from cricket fans of a certain age.
Jim Laker. 10-53, and 19-90. Laker's Match.
The 34-year-old off-spinner was eight years into his Test career when Australia arrived in Manchester for the fourth Test of the 1956 Ashes, with the series level at 1-1.
England captain Peter May won the toss and batted against an Australian side which included some famous names in Neil Harvey, Keith Miller, Richie Benaud and Ray Lindwall.
The hosts' top three of Peter Richardson (104), Colin Cowdrey (80) and the Reverend David Sheppard (113 by the future Bishop of Liverpool) set the tone as England were bowled out for 459 on day two.
After a few overs with the new ball by Brian Statham and Trevor Bailey, it was time for Laker and his Surrey "spin twin", slow left-armer Tony Lock, to get to work on a pitch assisting spin.
Australia were mesmerised as Laker, once he had switched to the Stretford End, took 9-37 from 16.4 overs (including a spell of seven wickets for eight runs in 22 balls) with Lock (1-37 from 14) playing the supporting role at the other end.
From 48-0, the Aussies crumbled to 84 all out in 40.4 overs on the second afternoon and, trailing by 375, were asked to follow on.
The tourists' second innings began badly as Colin McDonald retired hurt and Harvey bagged a pair, but the weather threatened to halt England's victory charge as only 45 minutes' play were possible on day three, and an hour across two spells on day four.
Australia began the final day on 84-2 - 291 in arrears - but as England pressed for the win, Laker continued to take wickets, while at the other end Lock bowled economically but without reward.
When he trapped wicketkeeper Len Maddocks lbw with time running out, Laker finished with astonishing figures of 10-53 from 51.2 overs - a mark that has never been surpassed in Test cricket. Indeed, his match figures of 19-90 remain comfortably the best in first-class cricket.
According to legend, Laker stopped at a pub while driving south that evening for a beer and a sandwich. He was not recognised.
What happened next? Laker's 19-wicket haul at Old Trafford put England 2-1 up in the series and ensured they retained the Ashes, but a draw at The Oval allowed them to win the series. Laker played his last Test in 1959, eventually retiring from first-class cricket in 1965 after a three-year spell with Essex at the end of his career. In retirement, he became a successful television commentator, and passed away in 1986 at the age of 64.
Champagne moment - 4 June 1993
How could we select any other moment in Old Trafford's Ashes history than the one dubbed "The Ball of the Century"?
The 1993 series began at Old Trafford, with both sides fielding two debutants - England handed caps to New Zealand-born paceman Andrew Caddick and unassuming off-spinner Peter Such, while making their first appearance in a Baggy Green were opener Michael Slater and left-arm seamer Brendon Julian.
Such took six wickets and fellow spinner Phil Tufnell grabbed two more as Australia collapsed from 183-1 to 289 all out, but they - and every other spin bowler on the planet - were about to be eclipsed by a chubby blond leg-spinner from Ferntree Gully.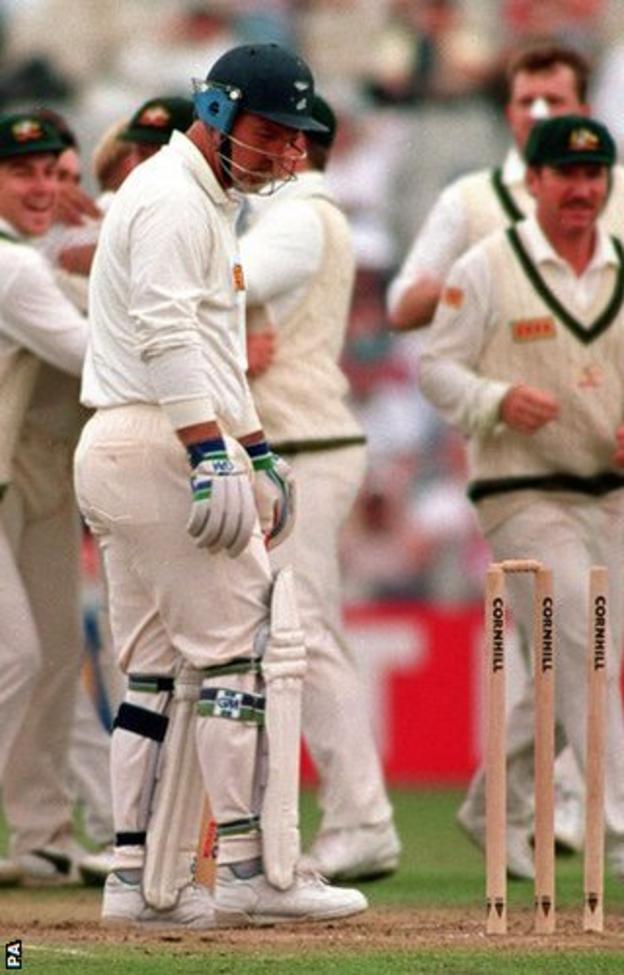 Shane Keith Warne had played 11 Tests but was a largely unknown quantity in England when he was thrown the ball just before lunch on the second day.
Facing him was veteran England number three Mike Gatting, renowned as an excellent player of spin.
But with his first delivery in Ashes cricket, Warne sent down a ball which, arguably more than any other, changed the face of modern cricket - while simultaneously reviving the art of leg-spin which was largely moribund outside the subcontinent.
The ball drifted in, pitched outside leg stump and spun past Gatting's forward prod to remove his off bail.
It left the batsman momentarily befuddled as to how he had been dismissed, even wondering if wicketkeeper Ian Healy's glove had disturbed the bail.
Suddenly, a Warne-shaped cloud had fallen across England's bright new dawn - one that would continue to torment them for more than a decade until he finally hung up his international bowling boots in January 2007.
Non-striker Graham Gooch was reputed to have commented, as the burly Gatting trudged off, that if Warne had bowled him a cheese roll, it would never have got past him.
Read more about "The Ball of the Century" - 20 years on
What happened next? England were bowled out for 210, with Warne taking 4-51. The Aussies fared much better in their second innings, declaring on 432-5.
With England chasing an unlikely 512 to win, Gooch made a century before being bizarrely dismissed "handled the ball", but Warne (4-86) and Merv Hughes (4-92) set up a 179-run win. Australia won the series 4-1 to regain the Ashes, holding them until 2005.
Gatting played only six more Tests, bowing out after the 1994-95 tour of Australia with a batting average of 35.55 from 79 matches.
Warne spent the next 14 years tormenting international batsmen, but seemed to save his best performances for the old enemy, taking 195 of his 708 Test wickets against England.