Ashes 2013: 'Australia can't just depend on Michael Clarke'
Last updated on .From the section Cricket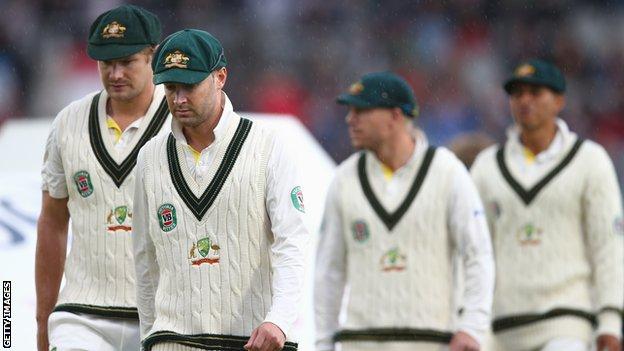 With England retaining the Ashes thanks to a rain-affected draw at Old Trafford, the Test Match Special commentary team look at some of the factors that decided the series, including England's best batsman and where Australia can go from here.
Former England captain Michael Vaughan, ex-England opener Geoff Boycott and former Australia batsman Damien Martyn discuss the issues.
Australia's batting order
Damien Martyn: "The captain, Michael Clarke, should stay at number four. He's our best player. David Warner wants to bat at the top of the order; I think he would struggle to bat at six.
"I'd bat Phillip Hughes at three. We've seen him make some great hundreds but he hasn't gone on for whatever reason. Steve Smith took his opportunity in this Test. But there are two more Tests for people to find form (before the 2013-14 Ashes in Australia)."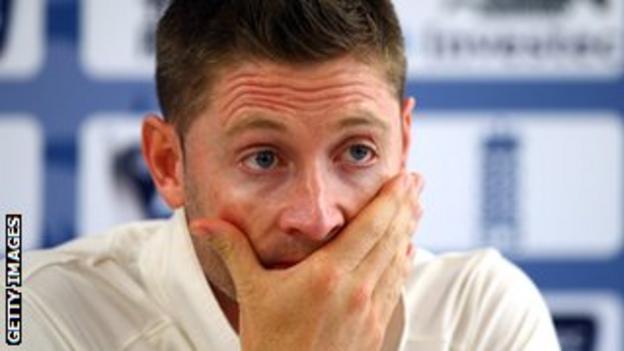 Geoff Boycott: "A settled order is very helpful. Unfortunately some batsmen have a psychological thing about having a permanent spot. I was made to open and that's where I stayed. I agree that Michael Clarke's the best player, so he has to bat at three or four if he's to be rated as a great player. You can't hide at five or six."
Michael Vaughan: "The big position Australia have to fill is number three. You need a consistent player there. They can't just depend on Clarke to always get the hundreds and the big scores.
"But if they find some batsmen who can make big hundreds, then the side can grow from here as all the seamers can bat. While the top six won't be as good as it used to be, the batting XI should become consistent. With the pace attack they've got, they're in the game if they can score 350."
Ian Bell - England's lynchpin
Vaughan: "I felt England would have lost without him at Trent Bridge. Bell's innings there was wonderful as England were losing that match when he walked out in the second innings.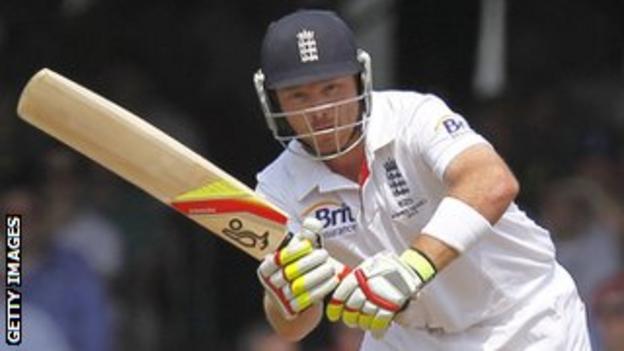 "It's always been asked about him, is he going to stand up under the pressure? But he's a confidence player. When he went to the crease in the second Test at Lord's you could tell straightaway from his demeanour and footwork that he was on form. England were 30-3, but he just came out and caressed the ball around."
Boycott: "The only fallibility Bell has really shown sometimes is that he has struggled against the turning ball. He was hopeless against Pakistan in the UAE last year. He couldn't pick Saeed Ajmal - I told him he had more chance of picking his nose - and he didn't even play in the one-day series that followed, whereas now he opens in the one-day side."
Australia's bowling options
Martyn: "I think our bowling will be OK in Australia. It depends on James Pattinson [who is injured] and Pat Cummins and there's still Mitchell Johnson there to come in. In terms of spinners, I think we'll just have to go with Nathan Lyon or Ashton Agar and get them to keep an end tight, like England used to do with Ashley Giles."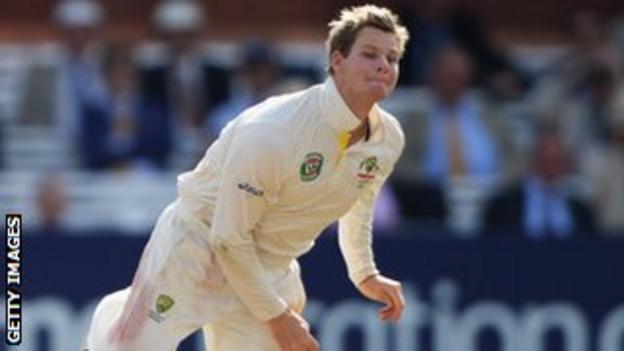 Boycott: "Leg-spinners like Steve Smith can bowl three or four overs of nothing but then suddenly pick up two or three wickets as he did at Lord's. I'd be worried about bowling Michael Clarke as I wouldn't want his back to go.
"Peter Siddle looks a good bowler - I like his attitude as I like bowlers who give the impression they like bowling. When I see Shane Watson bowl, he looks like he's not really loving his job, but Siddle races in."
The rest of the series - and beyond
Martyn: "Australia have finally competed here - hopefully they can take something from these last two Tests into the Australian summer."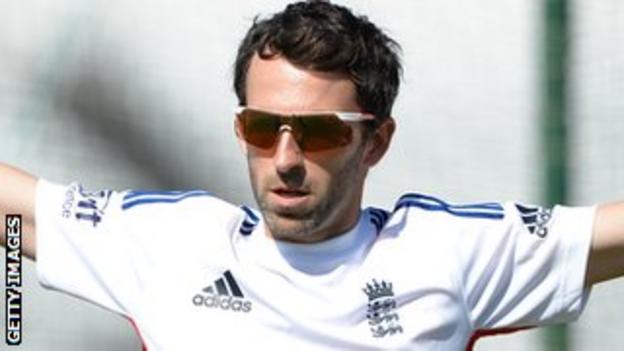 Vaughan: "If Graham Onions doesn't play in the next Test at Durham on Friday, on his home ground, in the form he's in and with the record he has, then when will he play? He should play there instead of Tim Bresnan; it would be perfect for Onions.
"I also think Jackson Bird would be perfect for Australia at Durham - the conditions will be a bit like this; it will nibble on a length.
"But the best chance Australia have of winning a series down under is if they play on three or four bouncy wickets."