Devon lose to Cheshire in rain-ruined match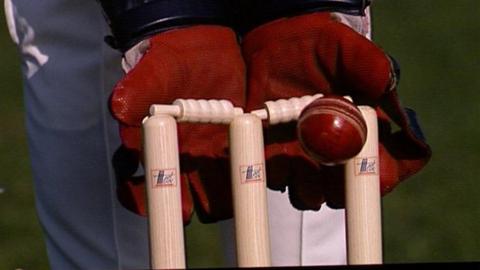 Devon lost their Minor Counties Western Division match with Cheshire after the sides agreed a deal to force a result.
After the first two days had been plagued by rain, the captains shook hands on a run chase, with Devon set a target of 278 runs in 84 overs.
But the hosts were bowled out for 212 with 18 overs left to lose by 59 runs.
Devon had earlier declared on 49-0 in their first innings after title-chasing Cheshire made 326-9 declared and forfeited their second innings.
"We aren't going to win the title, but Cheshire are in with a chance," Devon captain Josh Bess told the club website.
"I could see no point preventing them having a chance to win the game.
"They bowled well, but we played with lots of spirit right to the end. We didn't want to lose either and although 278 was a testing target in the conditions, it was worth having a go."