Lancashire: Southport & Birkdale want regular county matches
Last updated on .From the section Cricket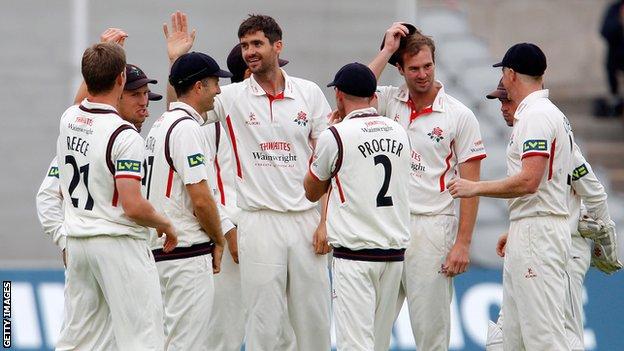 Southport & Birkdale Cricket Club say they would like to stage county games on a regular basis as Lancashire make their second visit in three years.
Trafalgar Road will host the County Championship Division Two match against Hampshire, which starts on Wednesday.
"They know they're welcome at any time," the club's chairman, Tony Elwood, told BBC Radio Merseyside.
"We've worked hard to develop a relationship with the officials at Old Trafford. We'd like to see them back."
Southport was one of the alternative outgrounds used by Lancashire during their Championship-winning campaign of 2011, while the multi-million pound redevelopment of their regular home was completed, although their fixture there two years ago
Confirmation of the county's return to Trafalgar Road came last November, and preparations to stage the match have been taking place ever since.
Elwood continued: "It takes a fantastic amount of work and we're lucky that we've got a number of people who have got experience of putting on previous games.
"We've had to get things like technical arrangements for the radio commentary sorted, press tents, marquees for corporate hospitality, stands, new sightscreens - there's a tremendous amount of work that needs to be done."
Division Two leaders Lancashire, who maintained their unbeaten record in four-day cricket with a on Sunday, are closing in on an immediate return to Division One following relegation in 2012.