Inter-insular 2013: Guernsey admit batting is their weak link
Last updated on .From the section Cricket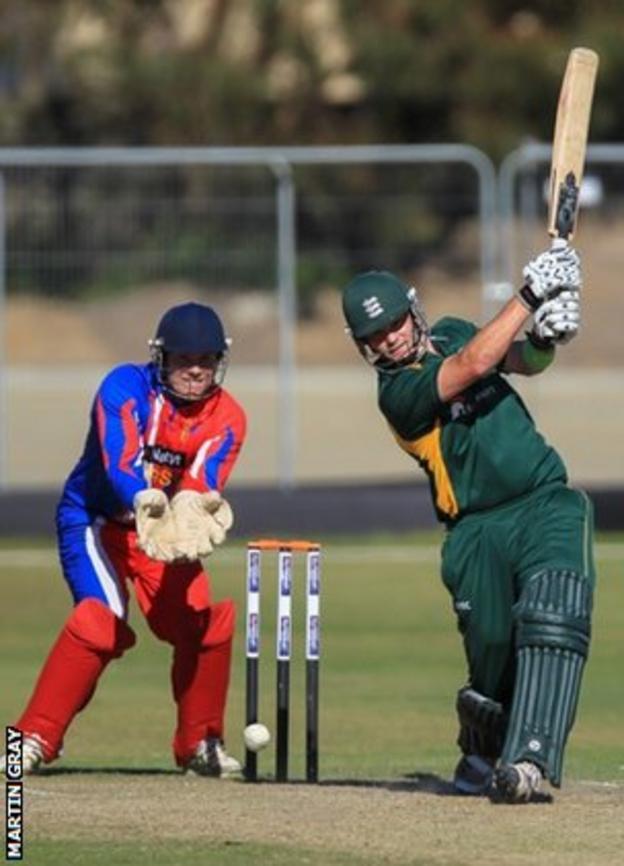 Guernsey captain Jamie Nussbaumer said his team's batting let them down after a 14-run defeat by Jersey in the annual inter-insular clash.
Jersey were bowled out out for 195 and Guernsey looked to be in a good position at 95-2 but finished on 181-9.
"We got ourselves in a great position: our bowling and fielding was terrific," Nussbaumer told BBC Guernsey.
"But unfortunately, as has been the case for a couple of years, our batting faltered when it needed to fire."
Nussbaumer said the team would work on their batting technique during the off-season, with the ICC World Cricket League Division Five tournament against Malaysia, Tanzania, Cayman Islands, Jersey and Nigeria providing their main focus next year.
"We'll now go into winter and work hard against the bowling machines, going ahead to Malaysia - it's just about putting in the hard work and that's all we can do," he said.
"We've played all bar one of the teams, so we will know what to expect.
"This game against Jersey showed that there were two very even sides - we played the better cricket for 75% of the game - you do that in any game and more often than not you'll come out with a defeat."
He added: "I'll have a sit down with [director of cricket] Nic Pothas and come up with a plan for the winter. The guys will have a few weeks off and then it's straight into the fitness work.
"Sometimes a defeat like this can teach you more than a victory. We'll try to treat it as a positive and make something good out of this."