MCC president Mike Gatting on the Ashes, DRS & match-fixing
By Sam Sheringham
BBC Sport
Last updated on .From the section Cricket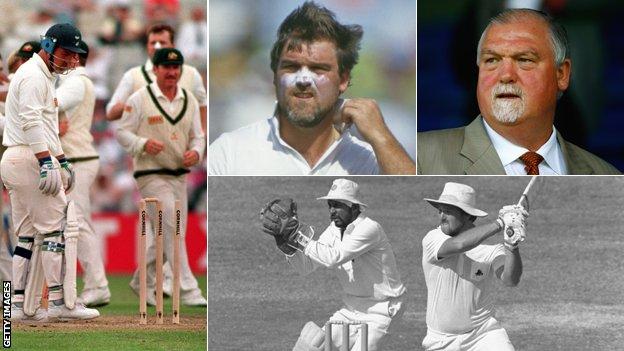 During an eventful playing career, Mike Gatting had a furious row with a Pakistani umpire, led a rebel tour of South Africa, was the unfortunate recipient of Shane Warne's "ball of the century" and captained England to an Ashes victory in Australia.
After retiring from the first-class game in 1998, he worked as an England selector and coach and had a spell at the head of the Professional Cricketers' Association before taking on a senior administrative role with the England and Wales Cricket Board.
On Tuesday, the 56-year-old embarks on a new chapter of his life in cricket as he takes over as president of Marylebone Cricket Club (MCC), the owner of Lord's and guardian of the laws and spirit of the game.
In a wide-ranging interview on the eve of taking office, Gatting questioned changes to the controversial decision review system (DRS), gave his views on walking, backed life bans for match-fixers and outlined his vision for a more inclusive Lord's.
But he started by laughing off suggestions that, after their 3-0 victory on home soil, England should be braced for an Australia backlash this winter.
"What are they going to backlash us with?" Gatting told BBC Sport. "Have they found another Shane Warne or a Glenn McGrath?
"Yes, the Aussies did improve over the course of the series but you would expect them to improve because Australians are proud cricketers.
"They had a good bowling attack but sadly their batsmen let them down.
"We had the quality to win the important moments, with the ball or with the bat. We were quite consistent, but the Australians had inconsistencies throughout.
"If the two teams are pretty much the same, I wouldn't expect the result to be any different."
DRS doubts
During England's Ashes triumph in July and August, the matches were often blighted by DRS controversies as a combination of malfunctioning technology and umpiring error led to several contentious decisions.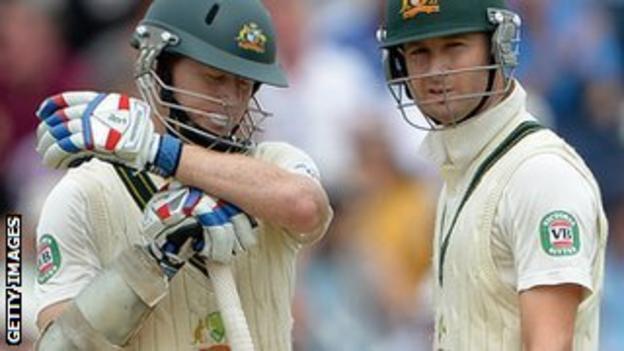 The International Cricket Council (ICC) has responded with a trial that will allow England and Australia to top up their referrals to two after 80 overs in the return series this winter.
Gatting, however, is unconvinced by the governing body's sense of priorities.
"It came out of the blue a bit," he said. "I would have thought we should try to get the system right, try to make it as infallible as we can rather than giving people more reviews.
"I'm sure there are reasons why they have done it - and I look forward to hearing them!
"I think when you are using machinery you are not familiar with, sometimes it is difficult. There are all sorts of things that can go wrong with all the different technology.
"I just want the processes to be clear and easy for everyone to understand. DRS should be to get rid of those howlers - not to compound them."
To walk or not to walk
The ICC's decision to allow extra referrals is no doubt designed to help avoid furores such as the one caused by England all-rounder Stuart Broad's refusal to walk after edging Ashton Agar at Trent Bridge.
When umpire Aleem Dar declined to give Broad out, Australia had used up their two reviews and were therefore powerless to overturn the verdict.
Gatting, whose new role at the MCC makes him a spokesman for the spirit of the game, says Broad's behaviour was characteristic of a shift in the way professional cricket is played.
"I was always taught that if you hit it, you walk and that's what I would always encourage kids to do," he said.
"But at the highest level, there are certain cultures - Australia being one of them - where people don't walk, and I think perhaps our culture is changing as a result.
"I've always said when I captain sides that if you want to walk, that is fine and if you don't want to walk, that is also fine. But if the umpire gives you out, you should respect their decision and get off without any show of dissent.
"I'm not forgetting my own little tete a tete with an umpire. It probably wasn't the right thing to do but I never had any problems with any other umpires anywhere round the world. Sadly there is always one that might trip you up."
Future of Test cricket
The 'Broadwalk' incident formed part of a sold-out Ashes summer, which reflected the enduring enthusiasm for Test cricket in England.
Sadly, in other parts of the world - including India, West Indies, New Zealand and Sri Lanka - attendances are dwindling, while the popularity of Twenty20 cricket continues to grow.
"Of course I am concerned about the future of Test cricket," said Gatting. "It would be foolish to assume everything is going to be OK.
"We should constantly review Test cricket and see how best it can work in other countries and if that means only three-match series then fine, but let's keep it alive because otherwise how do you become a great player to get onto the stage of Indian Premier League (IPL)?
"If there was no Test cricket or one-day cricket, how on earth do you become a player worth millions of dollars. What stage are you going to perform on?
"Here in England, we have four-day cricket where people learn their skills in a tough environment, we have Twenty20 that is fun and brings the crowds in and we have one-day cricket that complements both.
"That is the picture we have to try to paint to the West Indies and other countries."
Zero tolerance for fixers
This year's edition of the IPL was tainted by a spot-fixing scandal that resulted in former India bowler S Sreesanth and his Rajasthan Royals team-mate Ankeet Chavan being banned for life.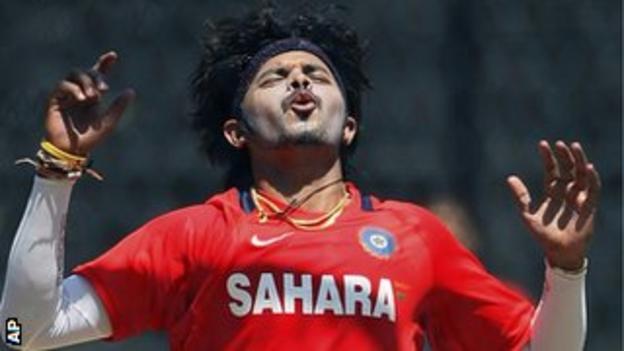 Gatting welcomed the tough penalties and suggested that mandatory lifetime bans for anyone found guilty of fixing could help eradicate one of the biggest threats to the image of the game.
"We need to get to a point where the penalties are so high that no-one even asks the question about whether you would fix a game," he said.
"I'd like to think it would make people think twice if there was a lifetime ban as soon as you do that sort of thing. It's certainly an option that should be looked at.
"We've discussed it long and hard amongst ourselves and it's difficult. It's something we want to get rid of from the game but it's easier said than done. Will people find different ways of doing it once you've shut one avenue off?"
Gatting's Lord's vision
During his one-year term as president, Gatting will instigate the first phase of the controversial £200m redevelopment of Lord's and oversee a range of events to mark the ground's bicentenary and 150 years of Middlesex County Cricket Club in 2014.
He is also determined to foster closer links with people who live on the ground's doorstep but have never set foot within its famous gates.
"One of my big things will be to get the MCC to really reach out into the local community," he said.
"We have been to communities all round the world, helping out with Afghanistan and Sri Lanka - and doing huge amounts to boost the game in other people's back yards.
"Sadly we've never really looked at our back yard and seen how we can help people in places like Kilburn, Willesden, Islington, Camden, Paddington and Wembley.
"So we've appointed a community officer to try to make those links with the local area much stronger.
"That might mean tours of the ground, tickets to matches or going into schools to teach the game.
"We need to show we are interested in them and care about them."