Jeremy Bray to step down as Ireland women's coach
Last updated on .From the section Cricket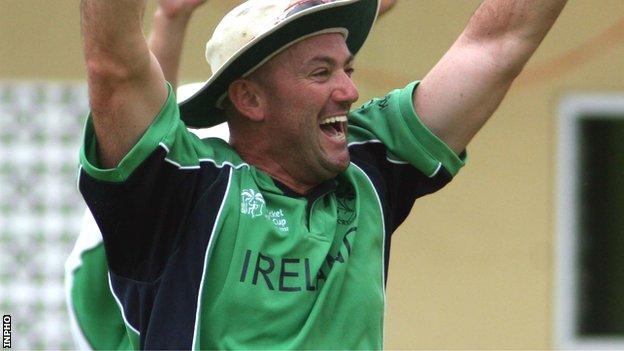 Jeremy Bray will leave his post as Ireland women's coach at the end of his current contract in December.
The 39-year-old former Ireland batsman is eager to explore new coaching avenues following two seasons at the helm of the women's team.
"I've really enjoyed it but it's time for a new challenge," said Bray.
Under his leadership, Ireland won promotion in the County Championship in 2012 and qualified for the 2014 ICC World Twenty20.
They also won the 2012 ICC European Women's T20 Championships.
Bray added: "It's been a part-time consultancy role and I've reached the stage in my career where I'm looking for something more permanent.
"There's been a real injection of youth into the squad over the past few years, and the future is bright as far as the women's game is concerned."