Mohammad Amir: Pakistan bowler's fixing ban to be reviewed
Last updated on .From the section Cricket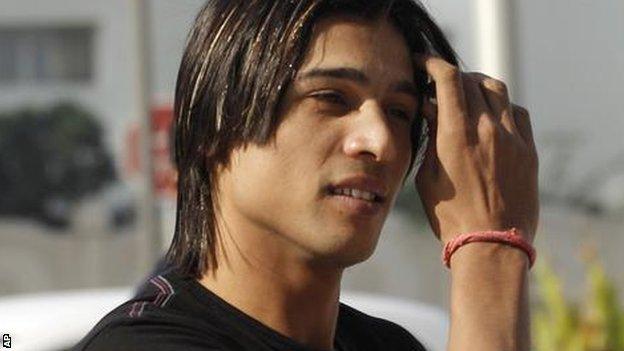 Pakistan bowler Mohammad Amir will have his five-year spot-fixing ban reviewed by the International Cricket Council.
But the Pakistan Cricket Board (PCB) asked the ICC for a review of his ban on legal and compassionate grounds.
At a board meeting, the ICC said it would assess Amir's case following the adoption of its new anti-corruption code, scheduled for January.
An ICC statement said: "During the discussion [of the anti-corruption code] the matter of Mohammad Amir's five-year ban also came up for discussion.
"The ICC board decided to review the matter in due course after the revised ICC anti-corruption code has been finalised and adopted."
Last week, Amir made a plea for a reprieve to resume his career and play domestic cricket.
"What I did in 2010 was terrible and wrong and I have paid the price for it," he said. "I have lost my image and hurt my country and family.
"I have learnt my lessons and it has been frustrating not being able to play cricket which I love so much.
"It hurts because the ban is my own doing and my family has also suffered. I just want to rectify the big mistake I made then."
Amir's team-mates Salman Butt and Mohammad Asif were also handed jail terms and bans for their part in a plot to deliberately bowl no-balls in Pakistan's Test match against England at Lord's in August 2010.
The PCB had raised Amir's case at the last ICC meeting, after which the governing body formed a sub-committee, headed by England and Wales Cricket Board chairman Giles Clarke, to look into the issue.