Jersey Cricket Board: Worldwide interest in vacant coach job
Last updated on .From the section Cricket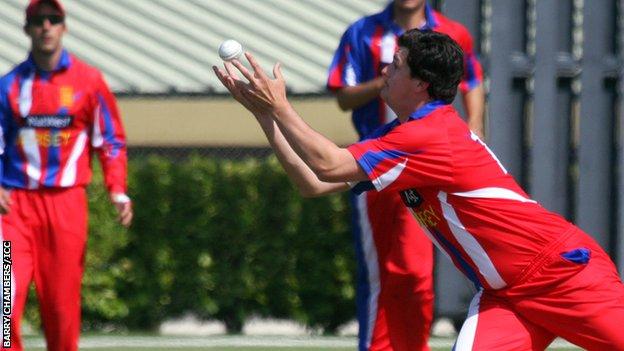 The Jersey Cricket Board hopes to appoint a new head coach before Christmas.
More than 60 applicants from around the world put themselves forward for the position after Australian Craig Hogan stepped down.
The 53-year-old
"Interest in the position has been rather overwhelming," said JCB chief executive Chris Minty.
"It has proved difficult to shortlist from so many high-quality applicants from various countries.
"We're at the interview stage and hope to have made the appointment by early December.
"We're pleased with the process so far and confident we'll make a good appointment."
It means the new coach could be in position ahead of the World Cricket League Division Five tournament in Malaysia in March.
Hogan guided Jersey to promotion in July with five wins out of five in Division Six.
His replacement will also lead the islanders into a against Guernsey, Denmark and Italy.