Sri Lanka appoint Yorkshire's Paul Farbrace as head coach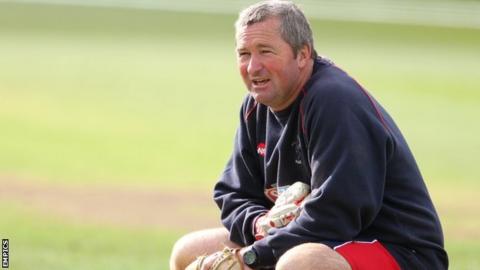 Sri Lanka have appointed Englishman Paul Farbrace as their new head coach on a two-year contract.
Yorkshire's second XI coach will replace Graham Ford, who has agreed a deal with Surrey.
Farbrace, 46, previously held the role of assistant coach with Sri Lanka and was injured when the team bus was attacked by gunmen in Lahore in 2009.
He suffered a shrapnel wound to his right arm during the incident, in which seven people were killed.
Four months later, he joined Kent as director of cricket, before moving to Yorkshire in November 2011.
"Paul has made a huge impact during his tenure here. He is an outstanding coach and deserves to take on this role with Sri Lanka Cricket," said Yorkshire director of cricket Martyn Moxon.
"In particular, his expertise in developing junior talent has seen him provide exciting players for the long-term future of the club."
The attack in Lahore resulted in other national teams being prevented from touring Pakistan, a situation which still applies.
The driver of the Sri Lanka team bus was killed along with six policemen, who were providing an escort.
Farbrace, who has also coached England's women and the national Under-19 team, later told the BBC he felt grateful to be alive, adding: "I think that's something that will stay with you forever."
His new job makes him the latest in a line of foreign coaches appointed by Sri Lanka Cricket, also including Australians Tom Moody, Dav Whatmore, Tom Moody, Geoff Marsh and Trevor Bayliss.
He will take up his new role on 1 January.
"The final decision was made after much deliberation," said a statement from the Sri Lanka board.
"SLC wishes to thank Yorkshire Cricket Club for being generous enough to release Paul Farbrace for duty in Sri Lanka."