Ireland to face Sri Lanka in ODIs at Clontarf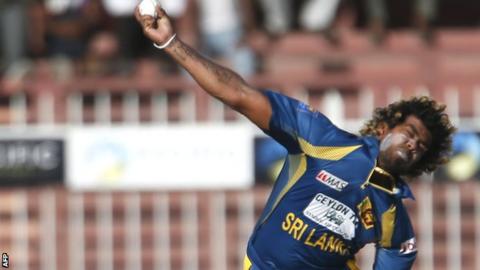 Ireland have announced that they will play two one-day internationals against Sri Lanka at Clontarf in May.
"It's a fantastic opportunity for our squad to face top players such as Kumar Sangakkara and Lasith Malinga," said Ireland coach Phil Simmons.
"They're going to be tough opposition but Irish conditions in May will be to our advantage."
Ivan Anderson's century helped Ireland to a draw in Sri Lanka's only visit to the island in 1979.
The one-day encounters will take place at the Dublin venue on 6 and 8 May.
"Ireland need as many matches as possible against full member sides," added Simmons, who by coincidence flew out to Sri Lanka on Wednesday with the Ireland A squad on a two-week tour.
"It's how we measure ourselves now in terms of our cricketing progress.
"We'll be gearing our preparation towards the 2015 World Cup, and this series is ideal.
"Last year couldn't have gone much better in terms of the fact that we won three trophies and continued our domination against our fellow Associates."
In more recent times Ireland lost their only ODI with Sri Lanka by eight wickets in the 2007 World Cup.
The teams met again in a thrilling game at Lord's during the 2009 World Twenty20, when Ireland lost by just nine runs to the eventual finalists.
Ireland are in action later this month when they tour the West Indies before competing in the World Twenty20 in Bangladesh in March.