Tony Cottey opposes county merger plan for Glamorgan
Last updated on .From the section Cricket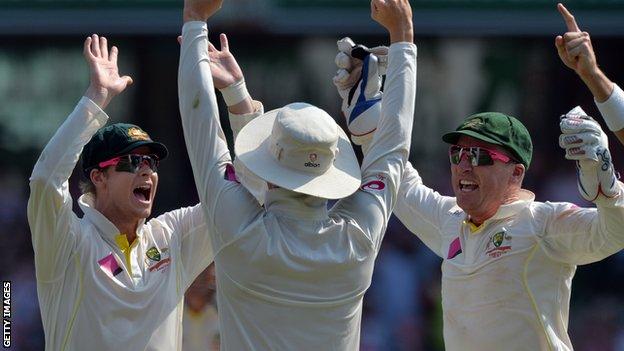 Former Glamorgan batsman Tony Cottey does not agree with a to reduce the number of county cricket sides from 18 to 12.
MacLaurin, who was chairman of the England and Wales Cricket Board from 1997 to 2002, believes it would help improve the quality of cricketers.
His suggestion is to merge counties, with Glamorgan mooted to combine with Gloucestershire or perhaps Somerset.
"There certainly is talent, I think we've got short memories," Cottey said.
"For me, county cricket has produced some good cricketers for England over the past 10 years."
MacLaurin's comments come in the wake of England's 5-0 Ashes whitewash against Australia.
But Cottey, 47, who won County Championship titles with both Glamorgan and Sussex, says England's recent record against Australia is as good as it has ever been in the modern era.
"Our record against Australia post-war is pretty poor. Over the last 10 years we've blitzed them three or four times and English Test cricket is in a good way," added Cottey, who now works as a business relationship manager for Sussex.
"Obviously this series has kicked everyone back but it is only one series at the moment.
"Everyone goes through cycles and there's still some quality players. We've got good systems in place."