Simon Jones relishing Indian Premier League auction
Last updated on .From the section Cricket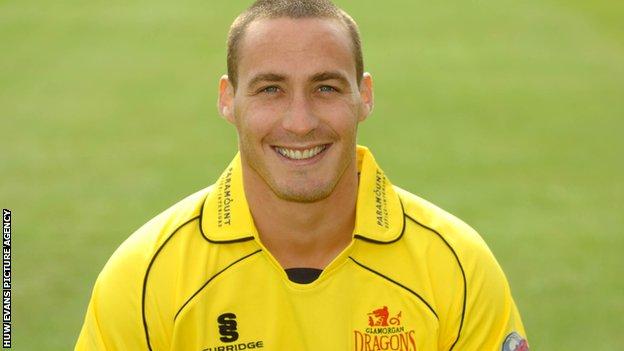 Bowler Simon Jones says he is excited to be in the Indian Premier League player auction in Bangalore.
Jones, 35, will be one of the players available for the eight teams in the seventh edition of the IPL auction on 12 and 13 February.
"It is the biggest Twenty20 league in the world and the biggest players get picked up," said Jones.
"I might not get picked up and that is just the way it is, but it is great to be in the auction.
"The Indian Premier League is an awesome spectacle, it has always done well and the crowds they get is something to behold.
"If I was to be a part of that I would be delighted."
Jones announced his plans to retire from first-class cricket before Glamorgan's YB40 final defeat to Nottinghamshire at Lord's last September.
Jones has subsequently quit first-class and List A cricket and is now looking for a Twenty20 deal.
He is willing to leave Wales and says he is currently talking to two counties about a possible contract.
"I am trying to remain as positive as I can, as I always have done," said Jones.
"I am in the IPL auction next week, which is exciting and if I get picked up I will be delighted, if I don't, then so be it.
"I will move on and I am still in talks with a couple of counties and we will see what comes of that.
"I will know more in April, whether I move on or do something else, or carry on playing.
"I am 35 and I still feel as fit as I ever have and I look after myself better than 90% of players and I still feel I have a heck of a lot to offer.
"Hopefully, I can pick a contract up and keep playing for another year or two years."