ICC reforms mark 'sad day' for cricket, says players union
Last updated on .From the section Cricket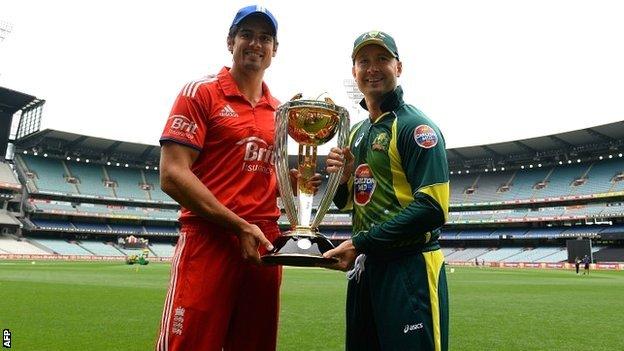 "Self-interest" and "short-term deal making" will prevail over cricket's long-term health after changes to the International Cricket Council (ICC), the global players' association said.
The ICC board passed key reforms on Saturday, meaning that England, Australia and India will be given more control of cricket's governing body and earn a greater share of ICC revenue.
"This is a very sad day for our game," Federation of International Cricketers' Associations (Fica) executive chairman Paul Marsh said in a statement.
"This should be an indicator to the future for all of us, where self-interest and short-term deal making will override the long-term health of the game and views of its key stakeholders."
Fica had urged other Test playing nations to block the proposals but only Pakistan and Sri Lanka abstained from voting in Singapore.
England Cricket Board (ECB) boss Giles Clarke is adamant changes are necessary and says all countries will profit financially if England, India and Australia are given more power to negotiate broadcasting and marketing deals on behalf of the ICC.
But Marsh added: "While unfortunately the final outcome had an air of inevitability about it once the process became clear, it again highlights how poorly our game is governed.
"Of extreme concern to all involved in Fica is the fact that so many key stakeholders in the game condemned the proposed changes, yet the ICC Board still approved these changes."
The changes will see the formation of a new executive committee of five members, with the ECB, Cricket Australia and Board of Control for Cricket in India all guaranteed a place.
Among other reforms, the World Test Championship idea has been scrapped and the Champions Trophy will return in 2017.
Associate members, including Ireland and Scotland, will also now have the chance to play Test cricket.