Derbyshire: Geoff Miller to become club president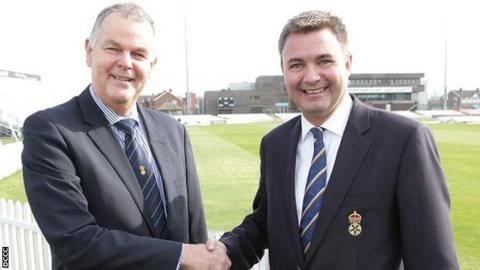 Derbyshire have confirmed that former England selector Geoff Miller will be voted in as the club's president at their annual general meeting on 26 March.
Miller, 61, retired from his post as chairman of selectors with the England and Wales Cricket Board in October, and was appointed OBE two months later.
He played 254 first-class matches for Derbyshire between 1979 and 1990.
"I'm looking forward to my term in office," Miller told the club website.
"It is an honour, a privilege and a pleasure to be able to serve the county in this way."
Miller, an all-rounder during his playing days, took 888 wickets and scored 12,027 runs during his 283-match first-class career.
He also claimed 60 wickets and scored 1,213 runs in 34 Tests for England.
During his tenure as national selector, England won three Ashes series and rose to the top of the Test cricket rankings.
Miller succeeds Lord Lieutenant of Derbyshire, Willie Tucker, as club president.